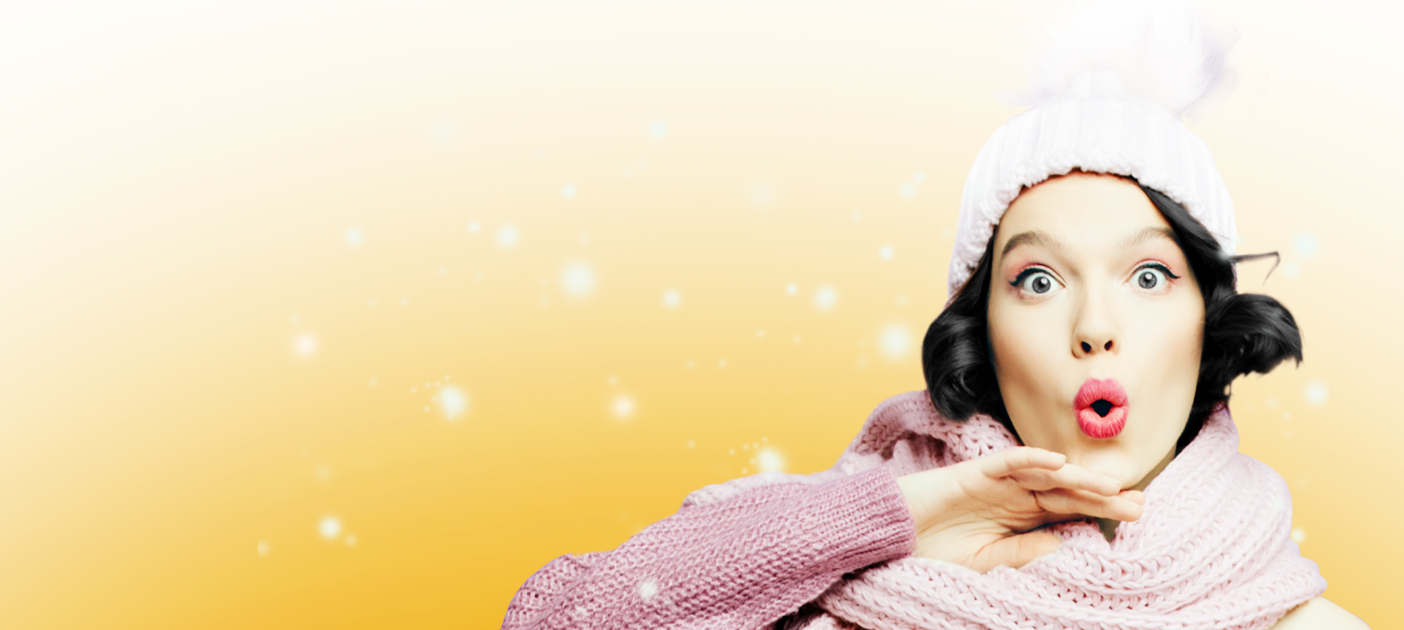 Berbenah dengan digibank KTA
Banyak hal yang bisa dilakukan dengan digibank KTA, termasuk berbenah rumah dengan perabot baru, gadget dan kapasitas tambahan hingga mencoba hobi dan olahraga baru walau #dirumahaja. Saat ini kami pun tengah berbenah demi mengembangkan layanan digibank KTA. Tak perlu kuatir, kami akan segera kembali, jauh lebih baik dan siap mendukung kamu memenuhi lebih banyak aspirasi.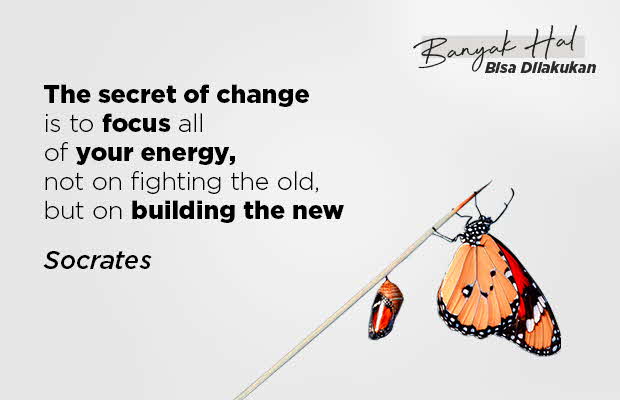 Watch How You Can Apply digibank KTA Instan
 
Requirement, Interest Rates and Fees
Loan Requirements
Own e-KTP (ID Card)
Indonesian Citizen (WNI) with a minimum age of 21 years old and a maximum of 60 years old at the at the time of settlement.
Domicile/work in Jabodetabek, Bandung, Semarang or Surabaya.
Minimum gross income of IDR 3,000,000 per month
Profession as an employee (minimum 1 year), professional (minimum 2 years) or self-employed (minimum 2 years).
Find out more about the terms of application
here
.
Interest Rates and Fees
| | |
| --- | --- |
| Interest Rate (Flat per month)* | 0.95% - 3.29% |
| Admin Fee ** | Rp200,000 - Rp399,000 |
| 1st Year Fee ** | 1.75% of total loan amount |
| 2nd Year Fee and onwards *** | Rp65,000 |
| Late Fee | Rp150,000 – Rp250,000 or 6% (whichever higher) |
| Early Repayment Fee | 8% |
| Stamp Duty Fee ** | Rp6,000 |
* Interest rate is indicative per month. The calculation of real interest rate depends on principal amount, annual effective interest rate and loan tenor (in month) as listed on Welcome Letter digibank Personal Loan Facility has been approved.
** Fees will be deducted one time from total loan amount that has been approved by PT Bank DBS Indonesia.
*** Will be charged on installment of 13th and/or 25th and/or onwards.
Interest Rate Illustration
Terms and Conditions of digibank KTA Instan
FAQ
Calculate your monthly repayment amount
 
How to Pay Your Monthly Instalment
Through Autodebit:
Top up your digibank Savings account through inter-bank transfer
Select beneficiary bank PT Bank DBS Indonesia or type in bank code 046.
Type in digibank Savings beneficiary account number and follow the next instructions.
To view your digibank Savings account, click "View Account" in the main page of digibank by DBS App.
Through ATM Bersama / Prima Networks:
Select "Transfer" and type in Bank Code followed by your digibank KTA Instan loan account number.


Example:

046 + digibank KTA Instan account number

Follow the next instructions
Watch How to Pay digibank KTA Instan
 
The installment payment due date is based on the date your loan is disbursed. You can find the installment payment due date in your digibank by DBS App and in the Credit Agreement which you receive through your e-mail address.
---
You can check your payment status in the Personal Loan page in your digibank by DBS App and check the Personal Loan transaction history.
---
We will send the settlement letter through your e-mail no later than 1 week after you have settled all your digibank KTA instalment.
Click
here
if you still have more questions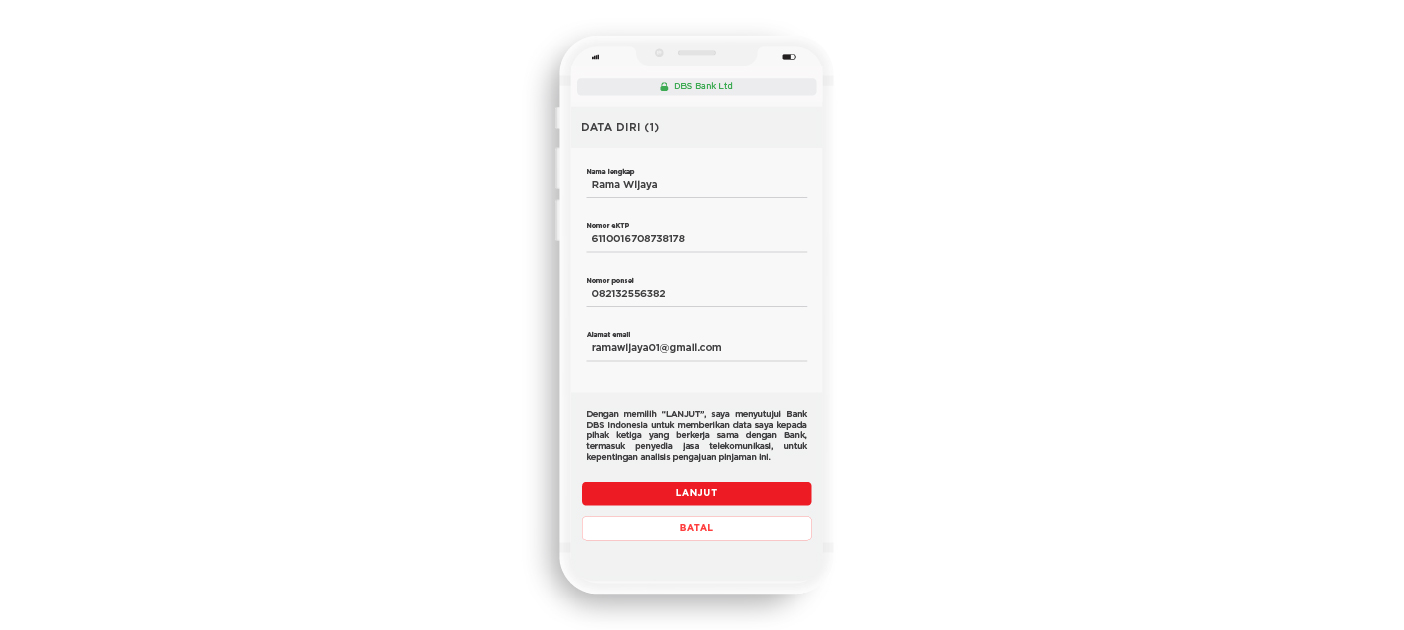 Fill in your personal information and click "Lanjut", then you will receive text messages with an OTP code (one-time password).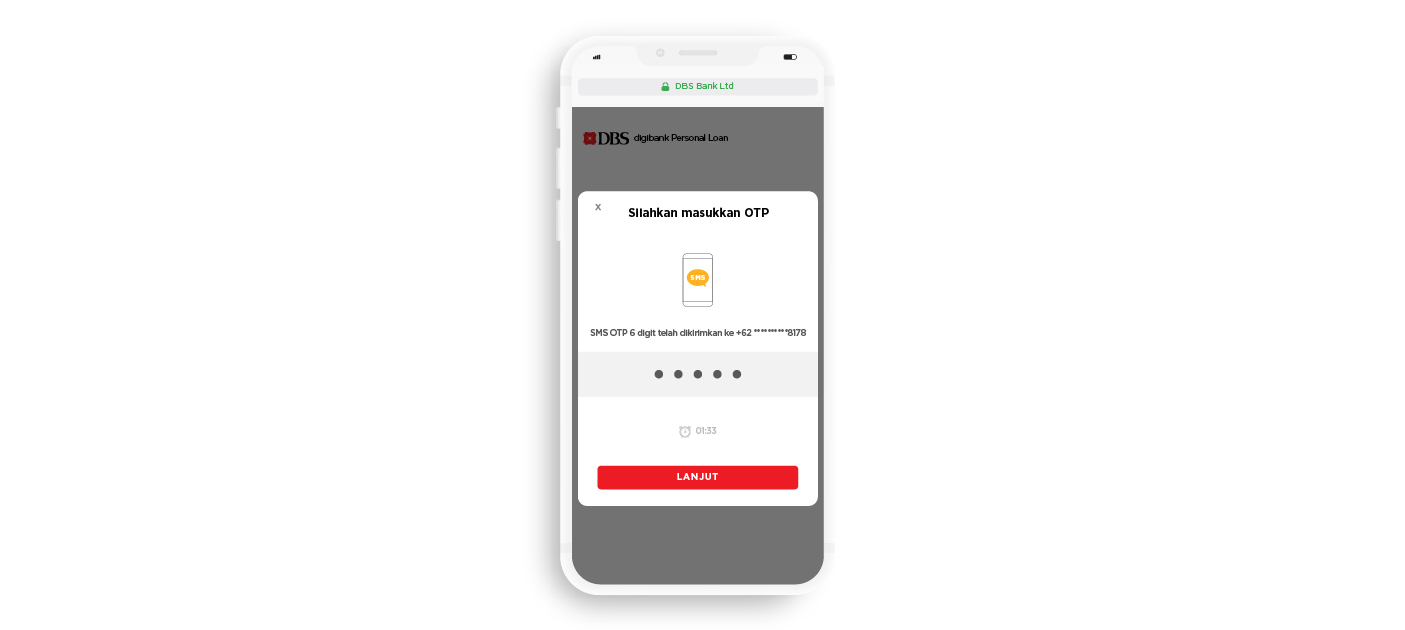 Enter your OTP code in the screen above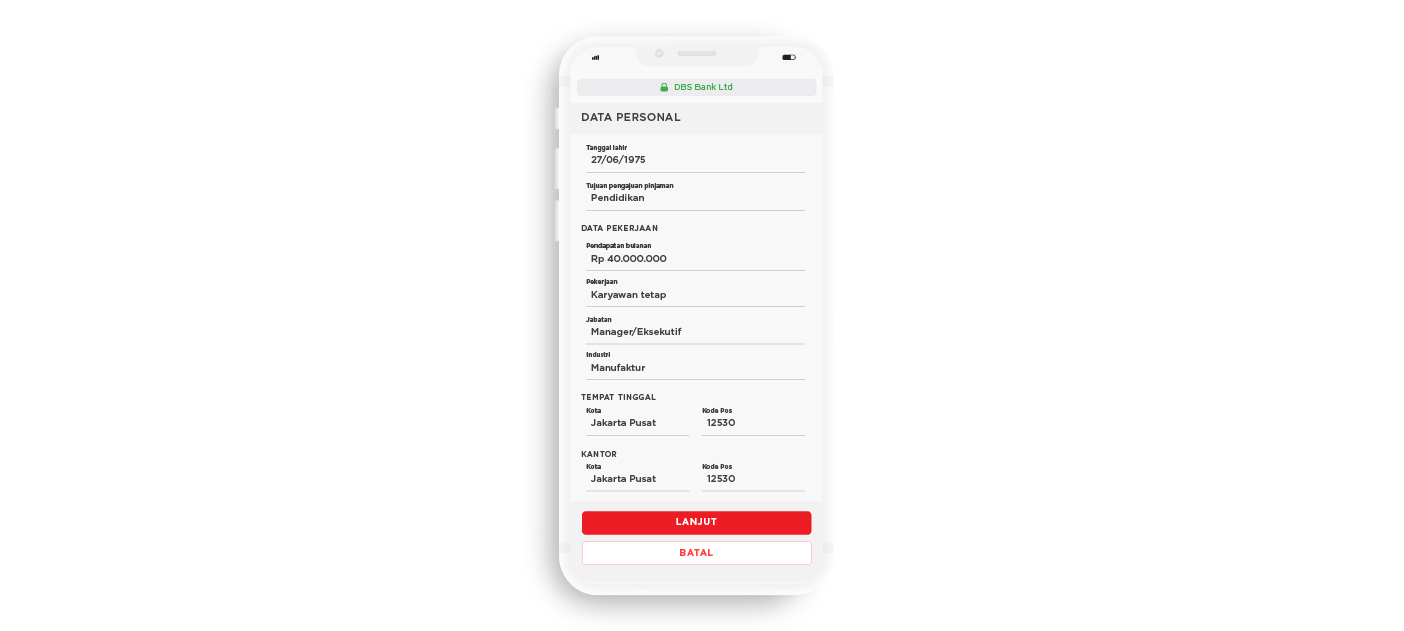 Fill in your work and home information, then click "Lanjut".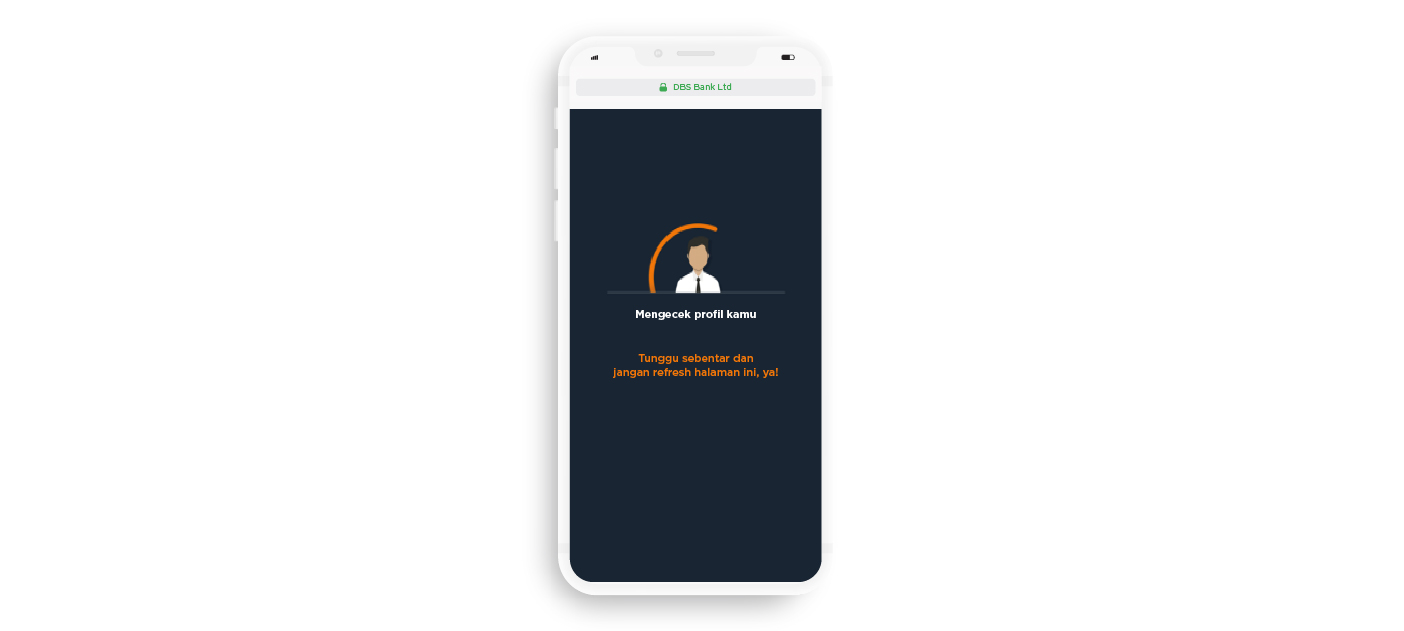 On the screen above, digibank is checking your profile and will give your personal loan approval in 60 seconds. Just have to wait for a while, and don't close or refresh this page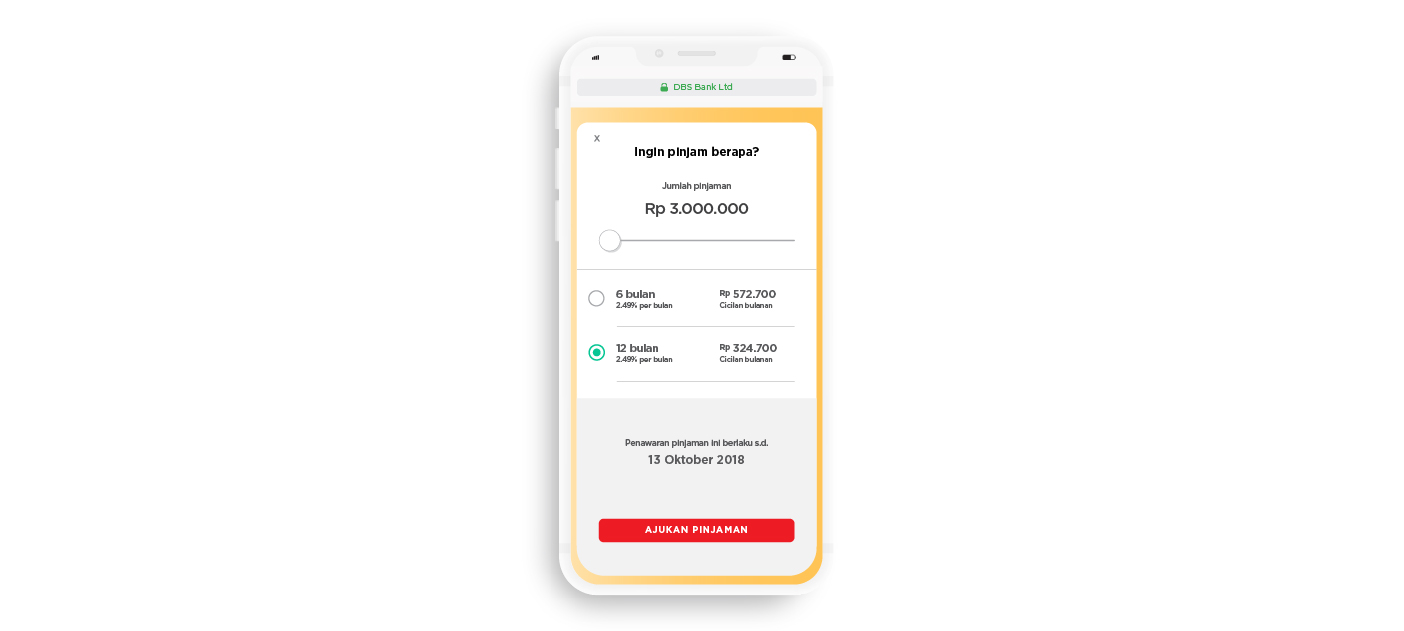 If your loan application is approved, you can immediately select the loan amount and tenure on this page and click "Ajukan Pinjaman" and confirm your loan details again on the next page.
If your loan application is not approved, you will get a notification directly.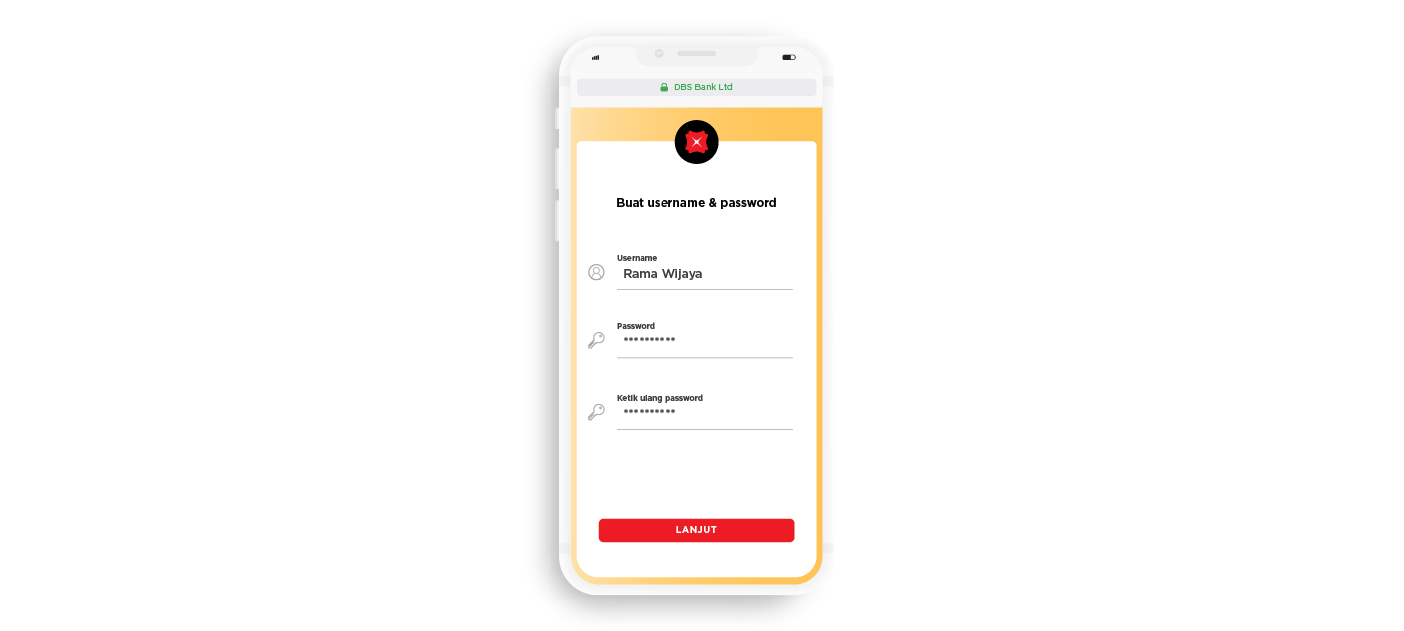 After that, you must create a username and password on the page above and click "Lanjut".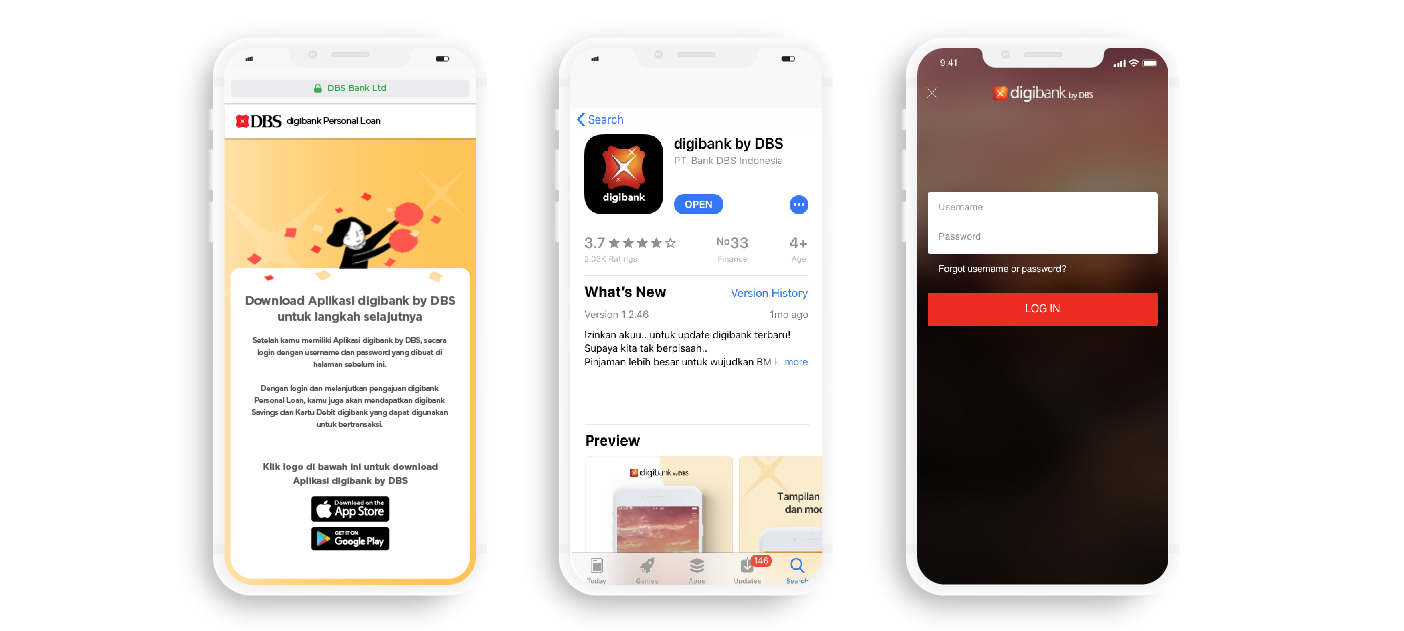 Next, download the digibank by DBS App on the App Store or Google Playstore.
Open the digibank by DBS App and login using the username and password that you created on the previous page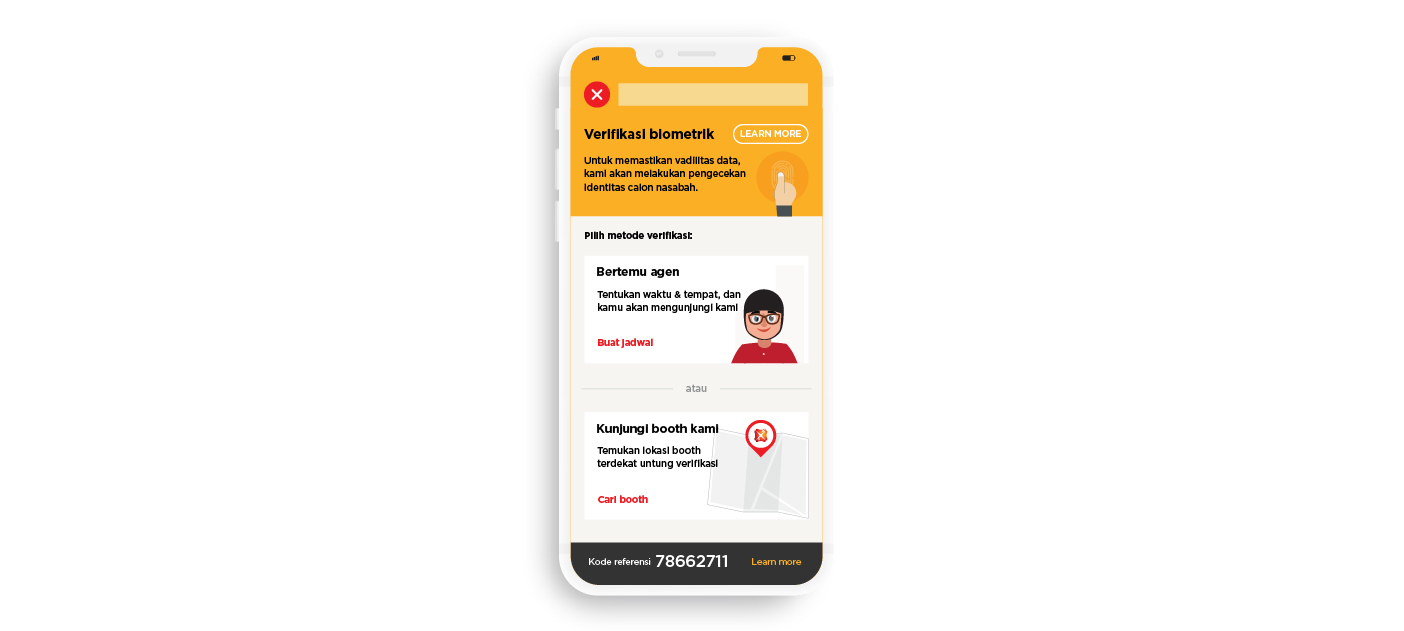 Complete your data in the digibank by DBS App and click "Setuju" on the Terms and Conditions. After that, select "Bertemu Agen" and click "Buat Schedule" to verify biometrics.
The biometric verification process is very quickly, you only need to put the index fingerprint on the biometric machine agent.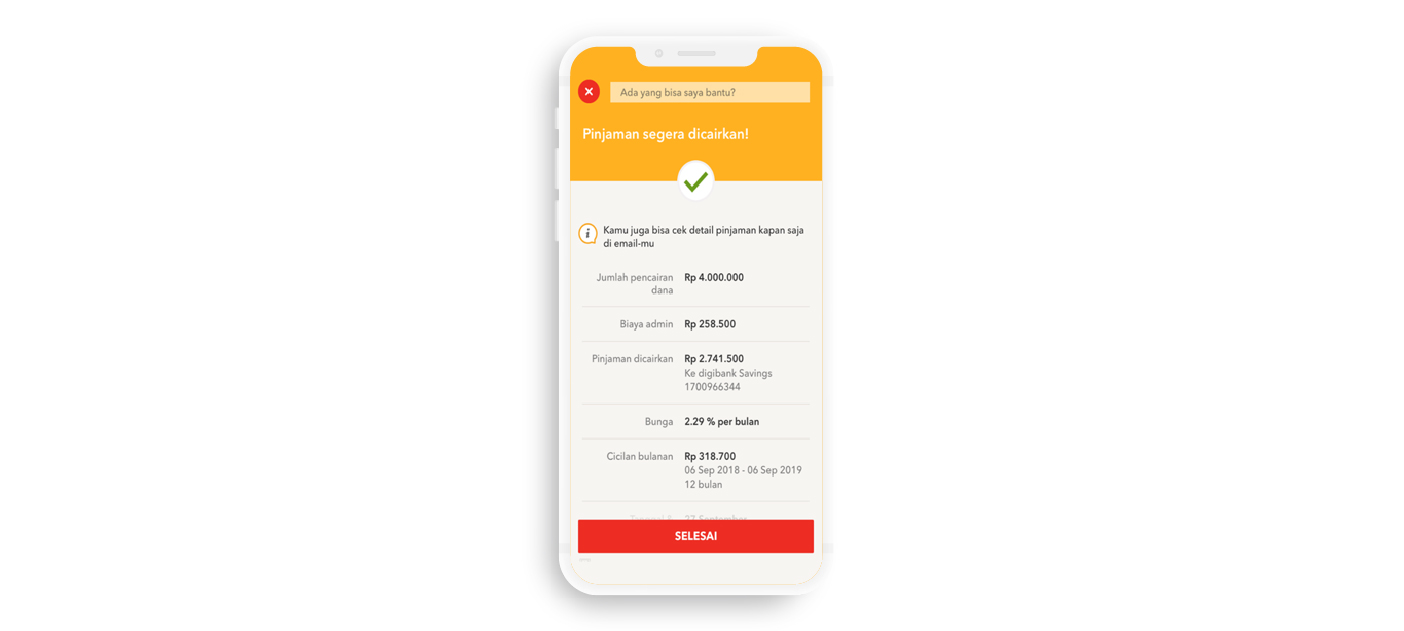 After completing biometric verification, your loan will immediately be disbursed to the digibank savings account.
Your complete loan details information can be accessed anytime at the digibank by DBS App main menu
Good luck!
Questions about application
---
---
---
Click
here
if you still have more questions
Thank you. Your valuable feedback will help us serve you better.
Was this information useful for you?
Thank you for your valuable feedback
Let us know how this article helped:
We're so sorry to hear that
How can we do better for you?

Please enter only a-z,A-Z,0-9,@!>$-(),.?