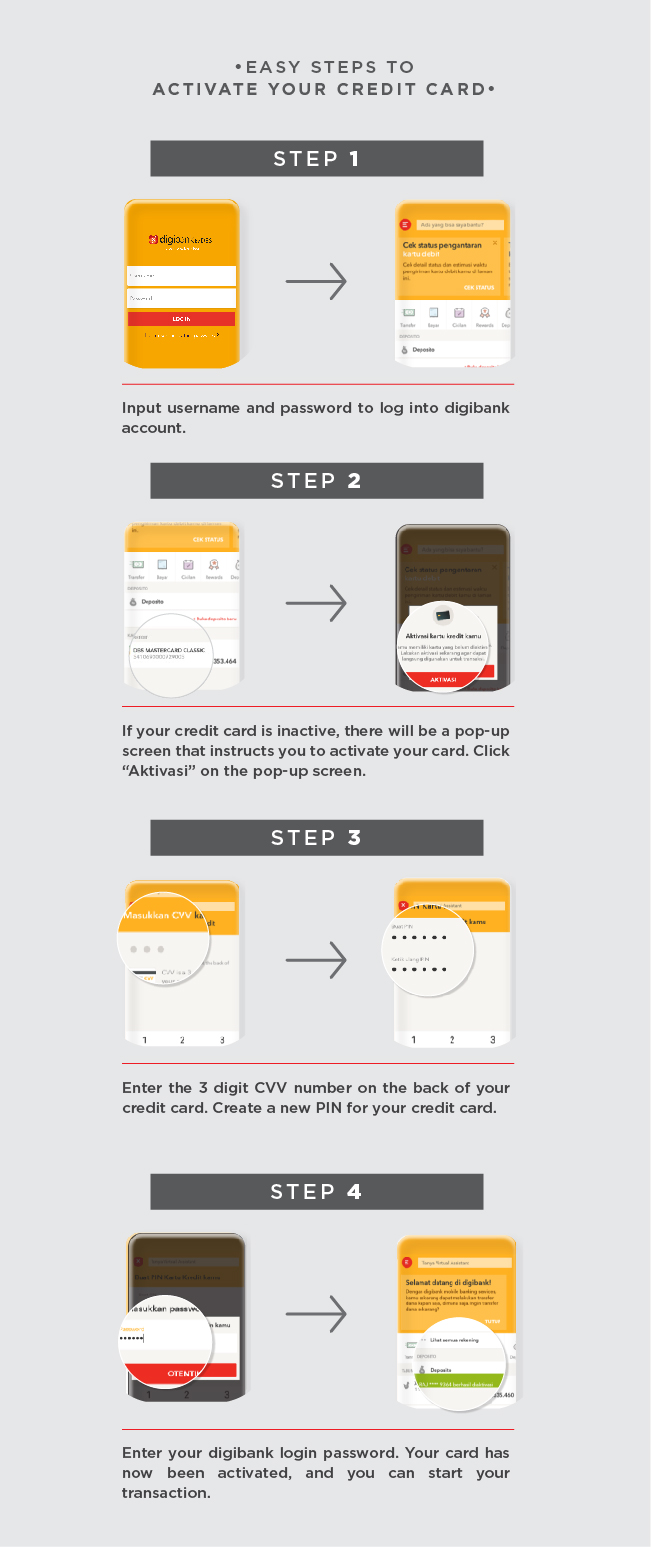 Information
Only new and unblocked credit card that can be activated through digibank by DBS App.
If you put wrong CVV numbers for 5 times, you can try it again after 24 hours.
If you encounter system disruption during activation process, there will be a notification on your smartphone screen.
On the PIN input process:

Make sure you enter the same PIN twice. If they are not matched, you will get a notification about the unmatched PIN.
If your PIN is less than 6 digits, you will get a notification to put a 6 digit PIN number.
Thank you. Your valuable feedback will help us serve you better.
Was this information useful for you?
Thank you for your valuable feedback
Let us know how this article helped:
We're so sorry to hear that
How can we do better for you?

Please enter only a-z,A-Z,0-9,@!$-(),.?