Everything you need to know about Bond
A portfolio of assets should be like a good hand of cards, anyone can play to win. So, how do you convert a Bond into an ace up your sleeve? The first step is to arm yourself with the knowledge to make the most out of this asset class and secure returns in your favor.
What is a Bond?
A Bond is considered a promise, a debt investment that you can make towards a company or a government institution for a specific period, in exchange for fixed and regular interest payments. It is a legally sophisticated instrument issued to find investors who will help finance operations, new projects, business ventures or even supplement revenue from taxes.
A Bond is first issued in the primary market, and then becomes tradable in secondary markets. Once it reaches maturity, the bond is returned to the issuer (company or government), who must then return the investor's principal amount. Bond is, therefore, a lower risk investment option with assured returns.
How Bond works?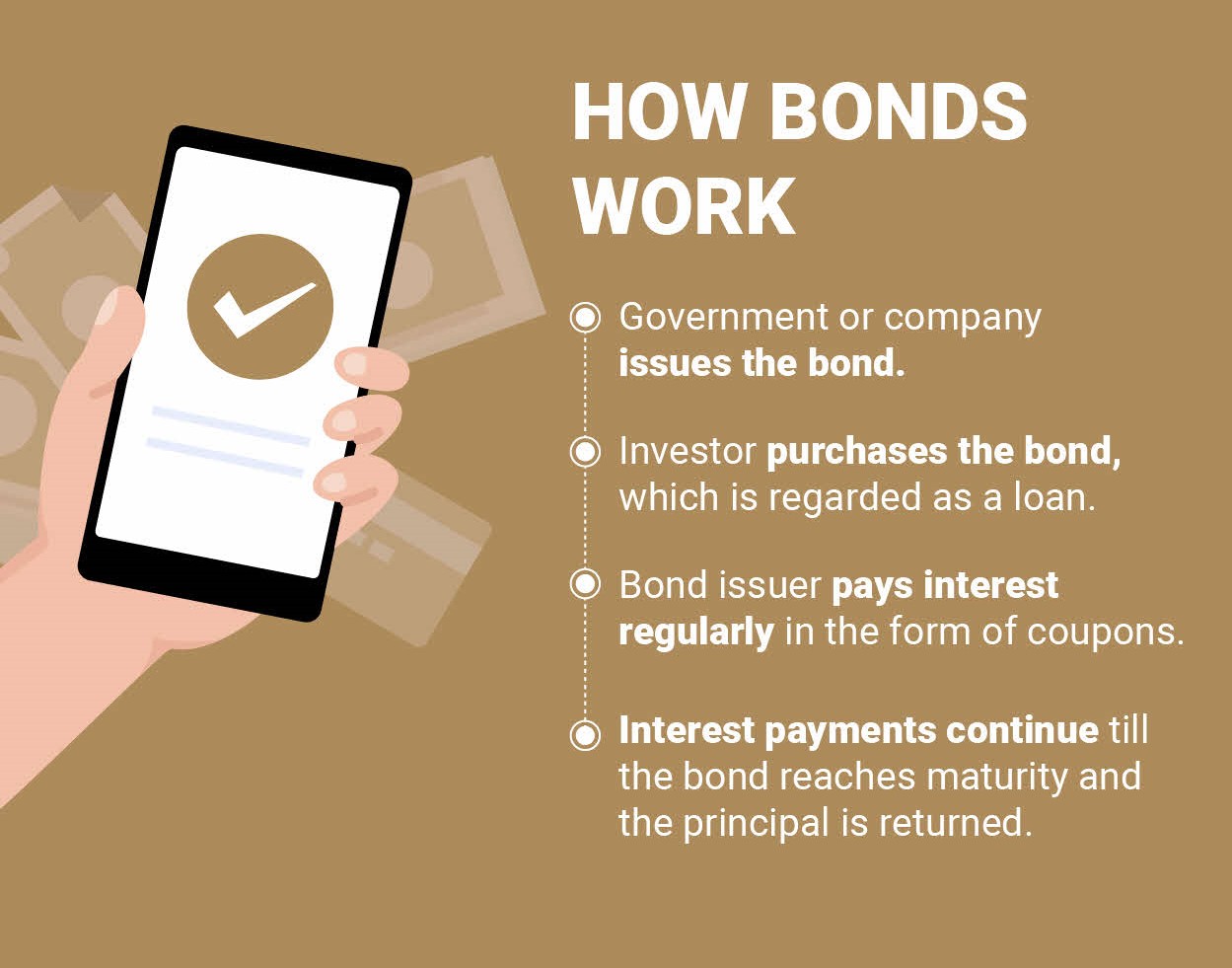 What is the life cycle of a Bond?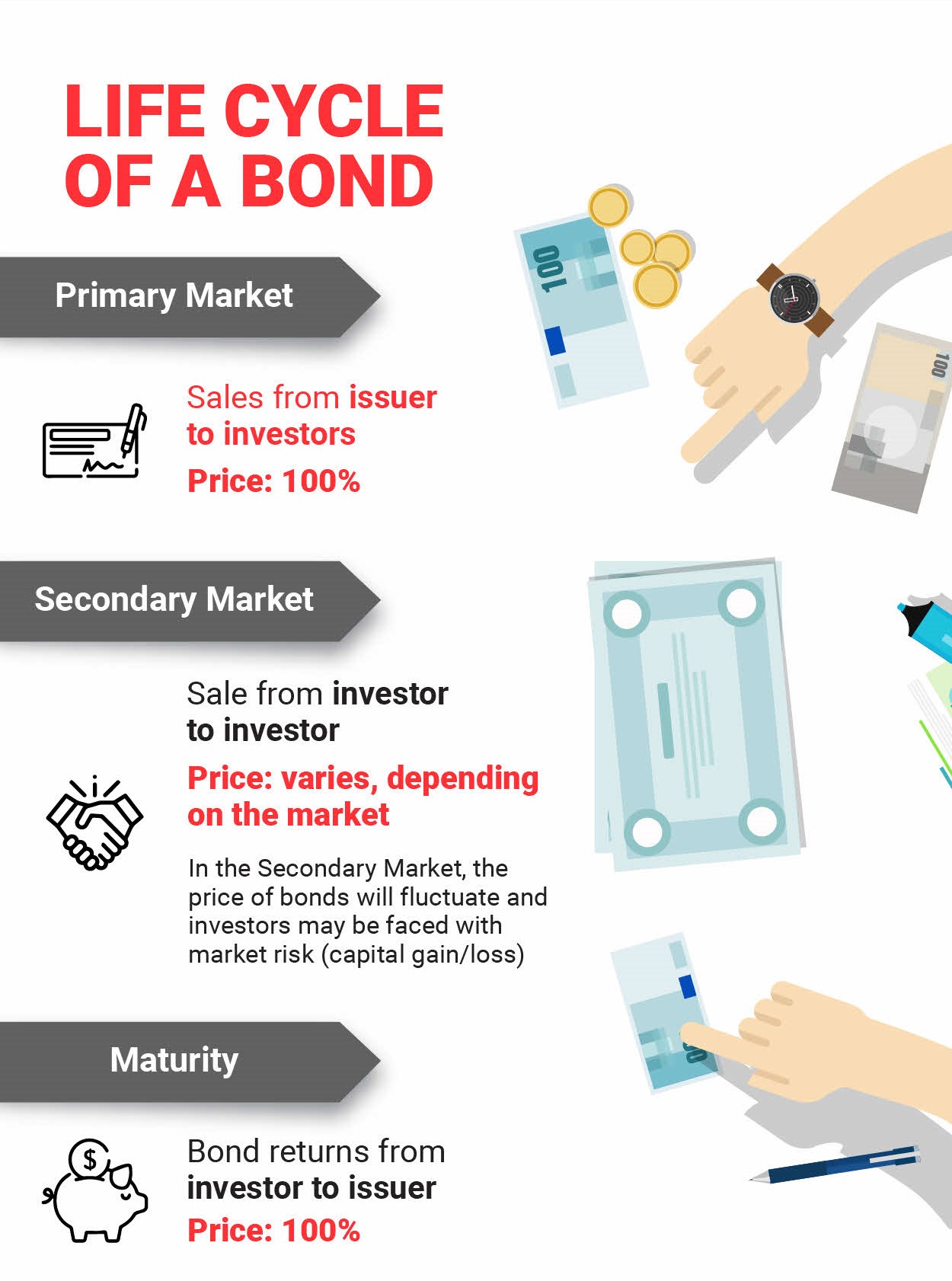 What are the terms in Bonds?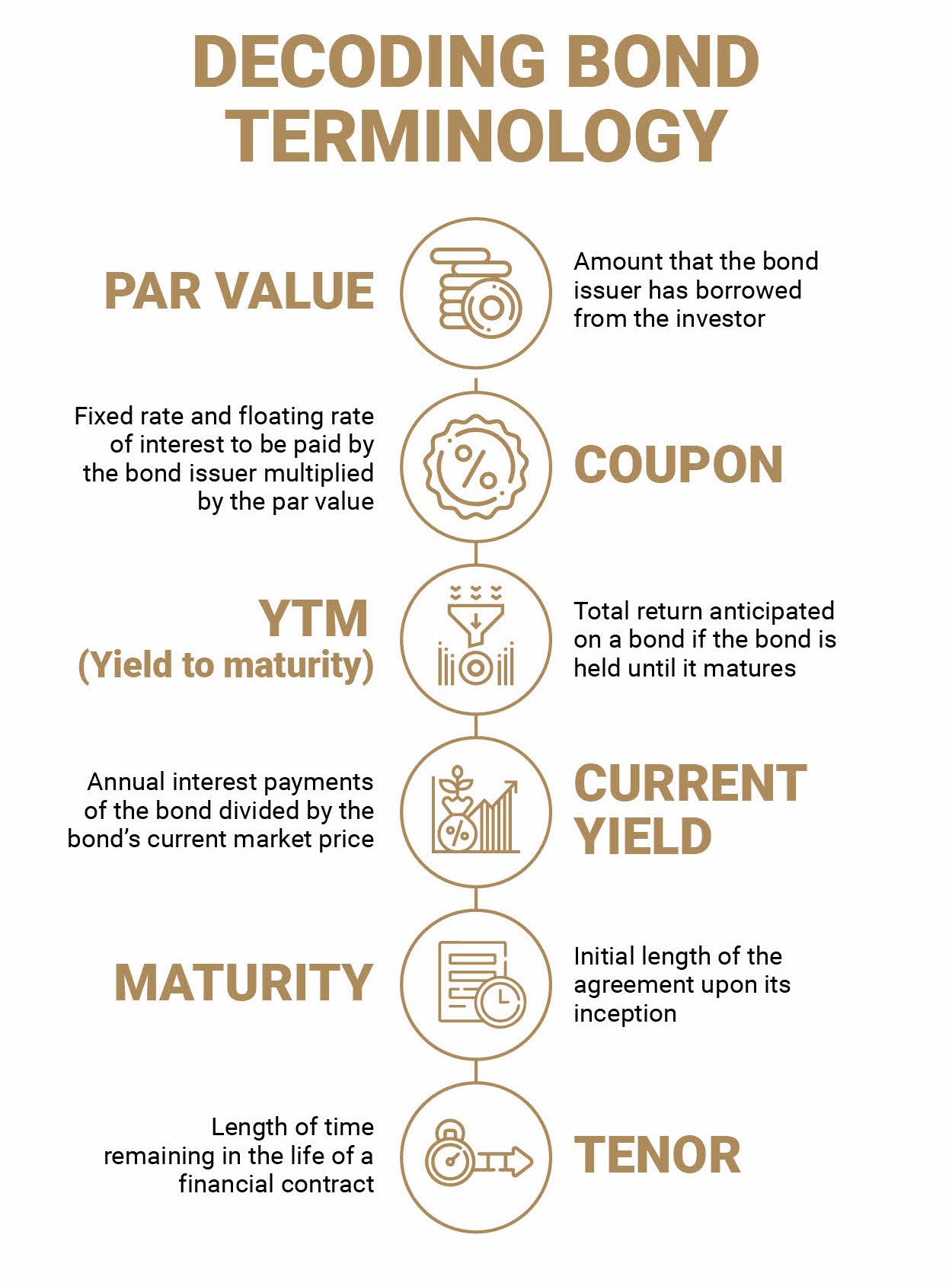 What are the types of Bonds?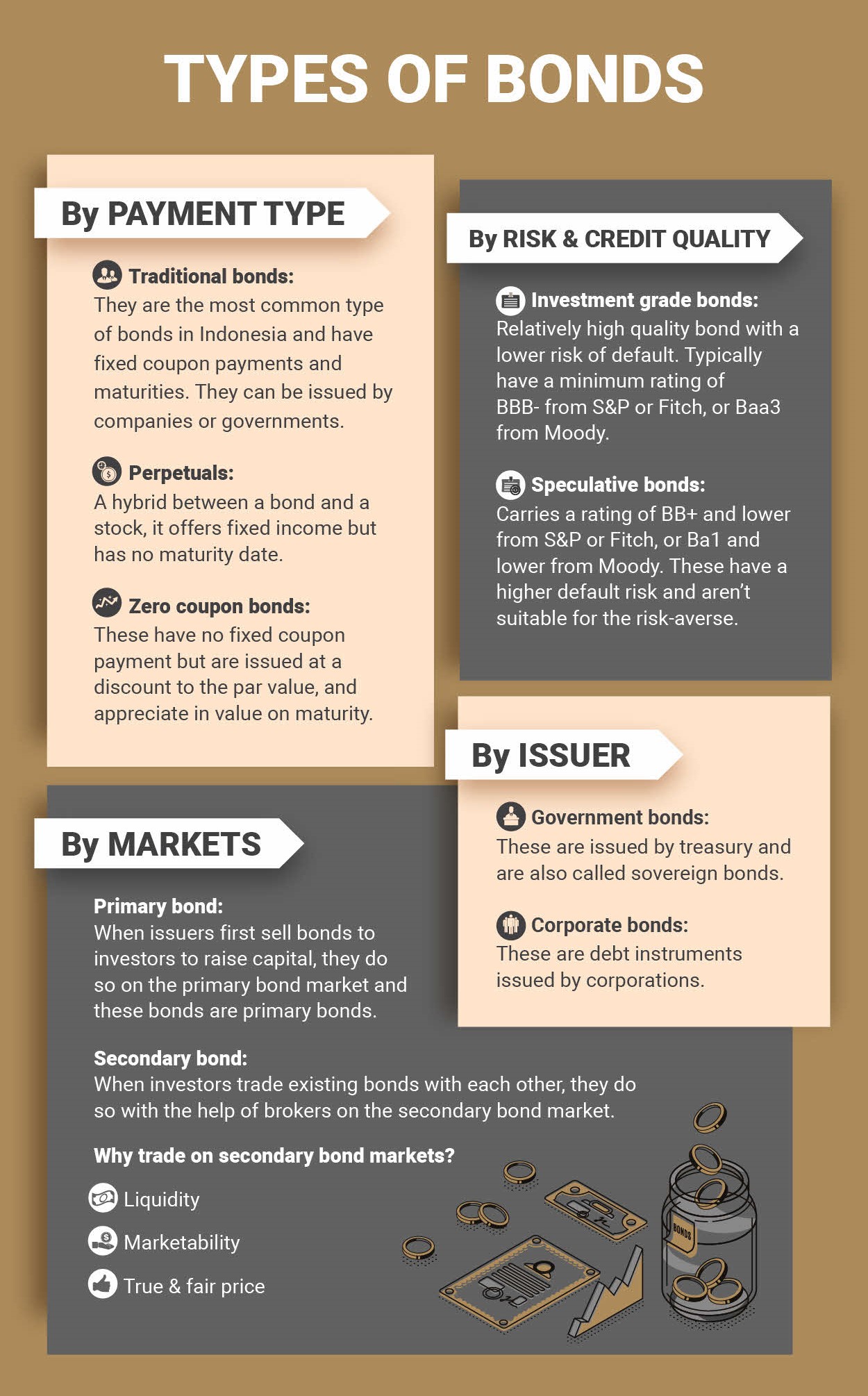 Ready to invest in Bonds?
You can invest in Bonds by buying new issues or by purchasing Bonds in the secondary market. For new issues, you must subscribe to them in the primary market. This year, the government plans to issue six retail state securities (SBNs) with a target issuance of up to IDR 80 trillion (source: kontan.co.id). Additionally, it will provide a tax concession on income sourced from IDR Bonds (source: kemenkeu.go.id).
If you are interested in investment-grade or high-yield Bonds that are available at a discount on the secondary market, you can learn more by discussing with DBS Treasures team of experts. Note that there may be limited options in the secondary market and brokers may not be able to buy Bonds directly. That's why it is important to gain an understanding of Bond prices before diving in.
Invest with DBS Treasures confidently through a comprehensive range of investment products, including Primary and Secondary Bonds. Enjoy easy Bond transactions in IDR or USD, available 24/7 through the digibank by DBS app.
Related Topics