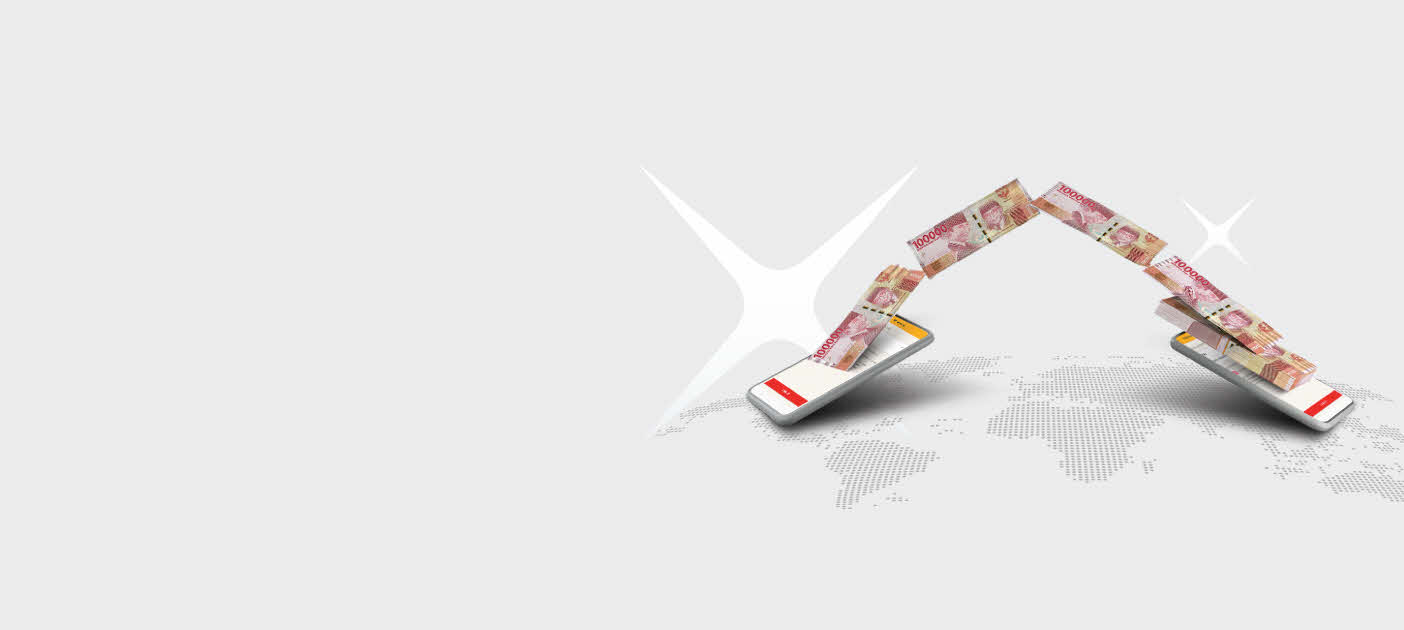 At a Glance

Free admin fees to transact at ease.

Saving first and enjoying free transfer anytime later.

Saving more and getting FREE cash withdrawals at any ATM on the ALTO/ATM Bersama/PRIMA network.
 
Features & Benefits
Free transfer anytime to anywhere.

By having a minimum average balance per month of Rp5 million, you can freely transfer to any bank without worrying about admin fees. Only at your digibank by DBS application!

Read the terms in the table below:

digibank Balance

Transfer Method

Transfer Fee

Balance IDR0 - Rp4,999,999

BI Fast, Real Time Online (RTOL), SKN, dan RTGS via the digibank by DBS

BI Fast: Free

RTOL: IDR5,000,-

SKN: IDR2,900,-

RTGS: IDR20,000,-

Balance ≥ IDR5,000,000

Free

No Minimum Balance

Real Time Online via ATM

IDR6,500,-

digibank balance is calculated from the average daily balance of all digibank products (Savings, Time Deposits, Maxi Savings, Bonds, and Mutual Funds) in the previous month.

Enjoy hassle-free cash withdrawals and balance checks and save money.

With digibank, you can withdraw cash freely from ALTO/ATM Bersama/PRIMA/VISA/PLUS Network ATMs for the first 5 transactions each month. For more terms, check the table below:

Cash Withdrawal

Via ATM DBS

Free

Via ATMs of Other Banks or the ALTO/PRIMA/VISA/PLUS Network.

Free 5x withdrawal/bulan.

You will be charged IDR7,500 for the 6th withdrawal and so on.

Balance Inquiries

Via ATM DBS

Free

Via ATMs of Other Banks or the ALTO/PRIMA/VISA/PLUS Network.

IDR4,000

Everything is easy peasy with digibank.

There are lots of benefits and conveniences that you can get by using the application.
 
FAQ
How to Transfer Online to Other Banks and Free Transfer Fees via the digibank application by DBS?

Login to your digibank by DBS App account

Select the transfer button on the app homepage

Click transfer to

Click new recipient

Select Recipient Bank

Enter the destination account number

Click next

Type the transfer amount

Click transfer method

Choose BI-FAST or Realtime online

Click next

Check recipient name

Click next

Check the data that appears make sure all the data is correct

Click next

Type the password then click authentication

Done

Terms for Free Interbank Transfer

Interbank transactions in the Digibank application will not incur additional fees. However, of course there are certain terms and conditions where you must have a minimum balance of IDR 5 million.
Thank you. Your valuable feedback will help us serve you better.
Was this information useful for you?
Thank you for your valuable feedback
Let us know how this article helped:
We're so sorry to hear that
How can we do better for you?

Please enter only a-z,A-Z,0-9,@!$-(),.?