Langsung aktivasi Kartu digibank Cashline biar dananya bisa cepet cair. Gak pake ribet, kamu bisa aktivasi kartunya via online di internet banking atau mobile banking digibank.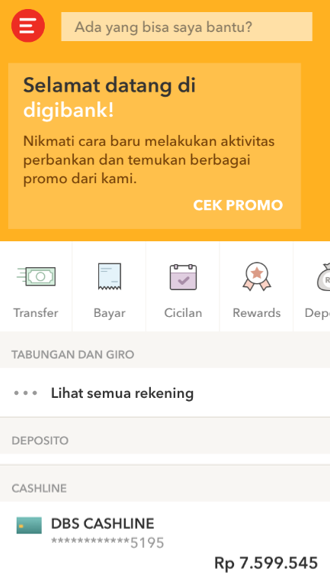 1. Kunjungi laman Internet Banking digibank di go.dbs.com/id-diginet, lalu pilih "Aktivasi dan Ubah PIN Kartu Debit/Kartu Kredit/Kartu Cashline"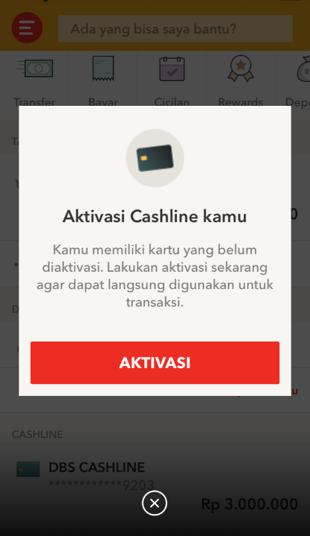 2. Masukkan Nomor Kartu digibank Cashline kamu, pilih "LANJUT"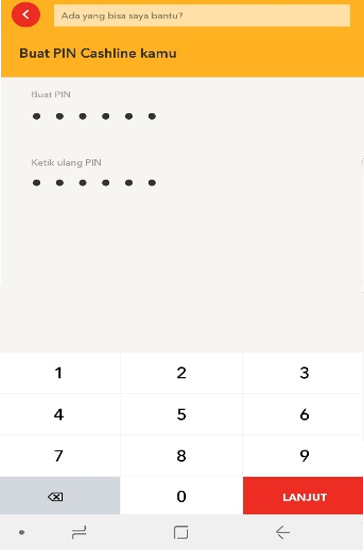 3. Masukkan informasi kamu lalu masukkan nomor Kartu digibank Cashline kamu. Pilih "LANJUT".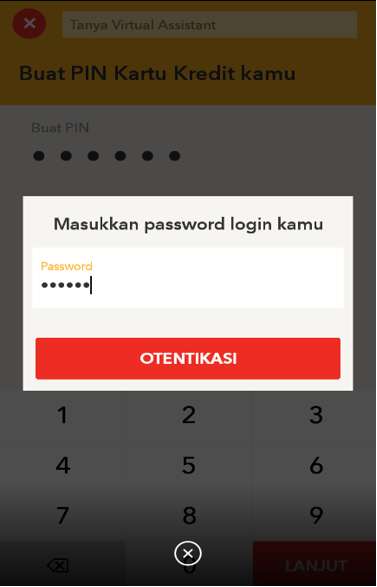 4. Masukkan 6 digit kode OTP yang dikirimkan ke ponsel, tekan "LANJUT".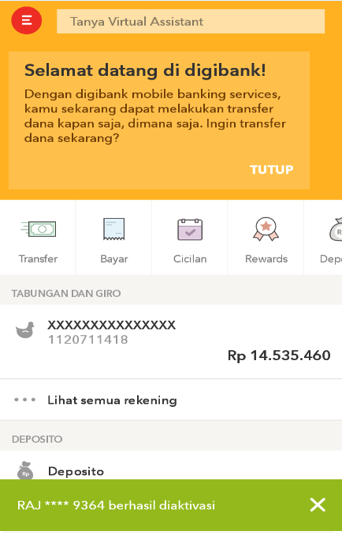 5. Kartu digibank Cashline kamu akan aktif setelah proses otentifikasi berhasil. Jika sudah, tekan "SELESAI".
Thank you. Your valuable feedback will help us serve you better.
Was this information useful for you?
Thank you for your valuable feedback
Let us know how this article helped:
We're so sorry to hear that
How can we do better for you?

Please enter only a-z,A-Z,0-9,@!$-(),.?