Green Savings Account Description
Bank DBS Indonesia understands your aspirations for positive social and environmental impact. Once more we present the opportunity for Customers to actively participate in Creating Social Impact while growing wealth sustainably.
To simplify the process, a portion of the saving account's interest rate will be directly deducted and allocated to 2 social entrepreneur partners currently collaborating with Green Savings Account.
Tangan Pengharapan Foundation
Providing support to ensure equal educational opportunities for children in all remote areas of Indonesia, as well as improving the quality and teaching techniques of the teachers.
KRAKAKOA
Creating a positive impact for its affiliated cacao farmers by raising their income above the Fairtrade Minimum Price and supporting sustainable cacao farming.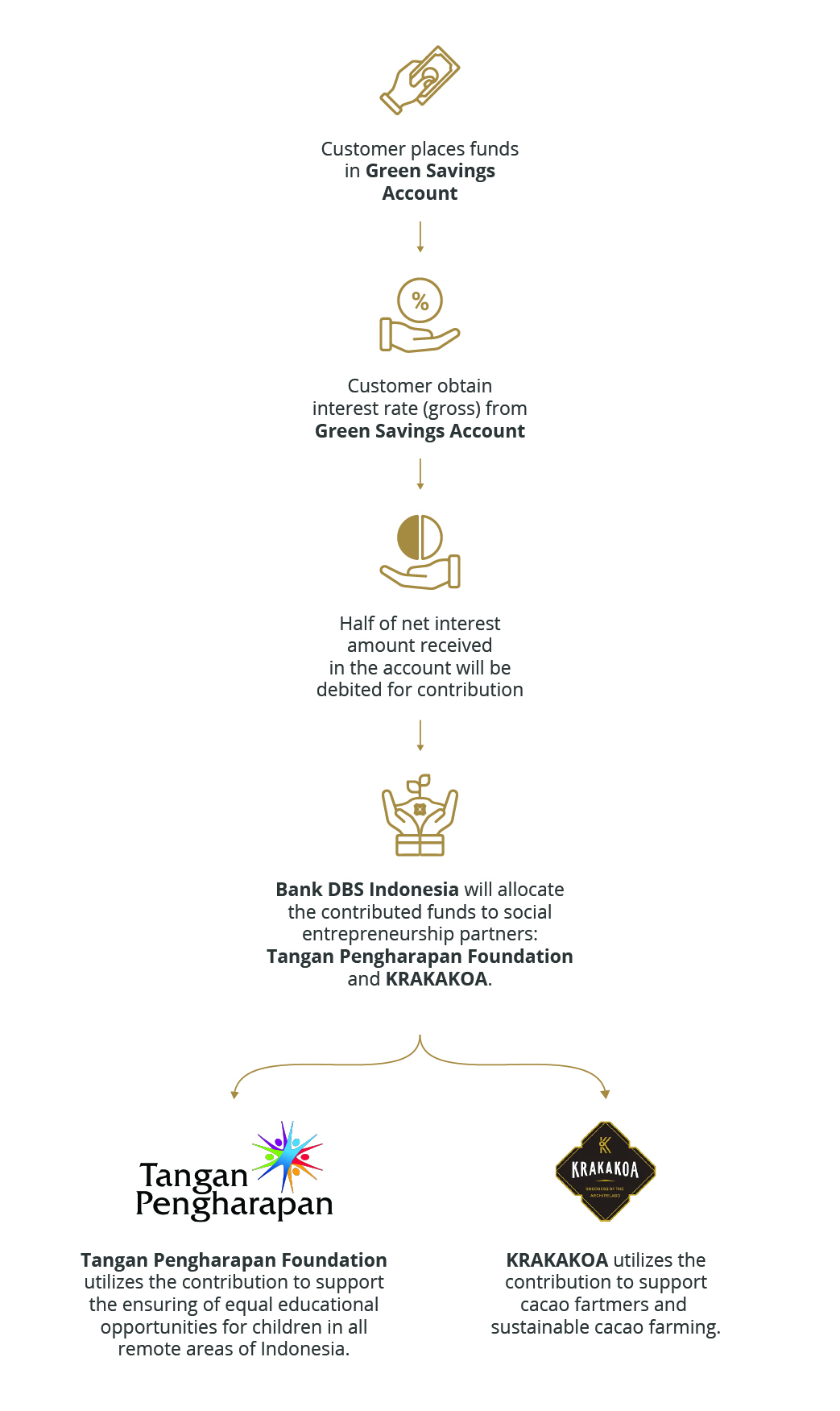 ---