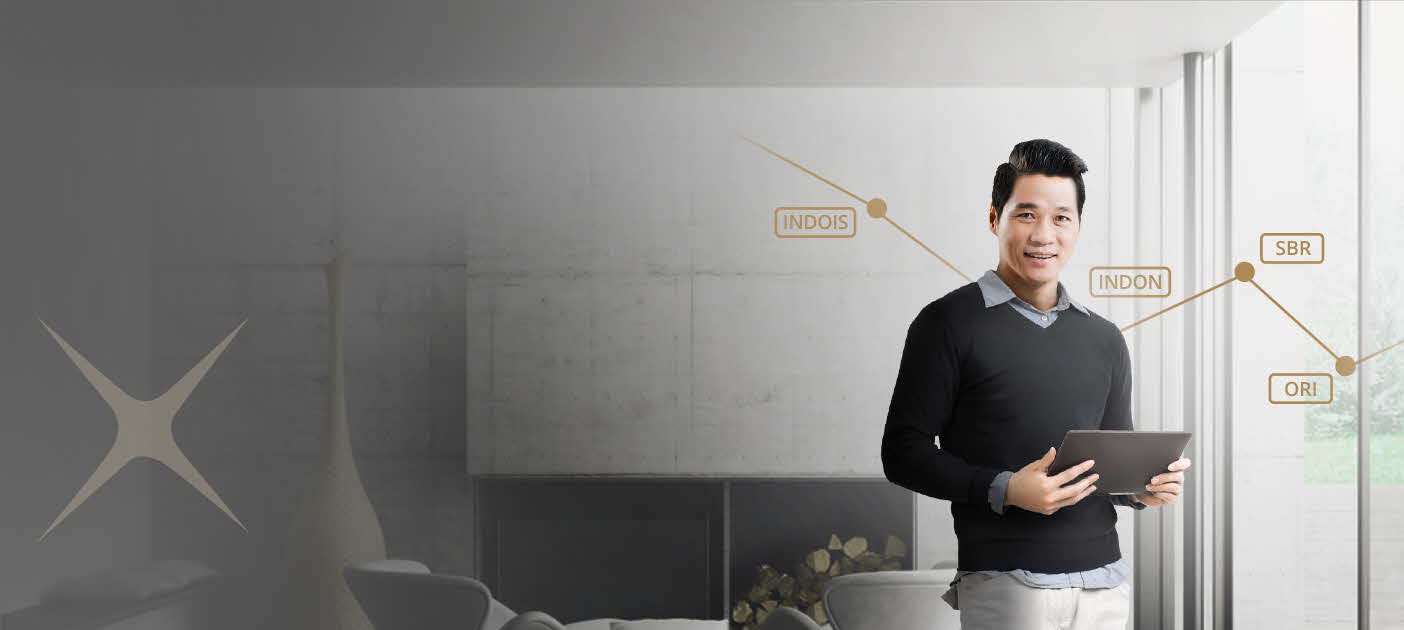 Investing in Government Bonds
 
Investasi Obligasi di DBS Treasures

Issued by the Government of the Republic of Indonesia
Guaranteed by the Law.

Comprehensive range of products
Variety of maturity period and currency options such as IDR, USD, and EUR.

Regular coupon payment
By investing in Bonds, you will receive regular coupons.
 
Definition of Bond
Bonds are debt securities issued by an institution (government, corporation, or other parties) to obtain funding. The bond issuer will repay all notes issued at maturity, with a certain coupon rate over the term of the bond.
Primary Bonds
Bonds sold through Initial Public Offering at a certain price. These bonds can only be purchased within a certain period. In addition, not all bonds purchased in the primary market can be resold in the secondary market.
Secondary Bonds
Bonds that can be traded at any time before maturity with other investors. The maturity period of secondary market bonds is usually longer, between 5-10 years. The principal value follows market movements and allows capital gains potential.
 
Types of Bonds Investment
 
Features & Benefits of Bonds Investment
Regular Coupon
Provides regular income in the form of coupons that are paid regularly during the investment period by the bond issuer.

Capital Gain Potential
Bonds can be sold at any time before maturity and obtain potential benefits from rising bond prices.

Competitive Return
Provide competitive rates of return above the average fixed deposit.

No Additional Fee
Only the spread between the selling price and the purchase price (bid and offer).

24/7 Transaction
Comprehensive Bonds product options available for trade on digibank by DBS App.
 
How to Invest in Bonds
Create Single Investor Identity (SID) on digibank by DBS Application if you don't have it already.
Choose between Primary Bonds (during offer period) or Secondary Bonds.
Decide on your preferred between IDR or USD.
Select the product based on your risk profile, preferred coupon or yield, and maturity period.
Discuss Bonds investment further with DBS Treasures by becoming a priority banking Client, minimum fund placement of IDR 500 mio. Gain personalised wealth management strategy that is communicated to you, so you can make accurate decisions confidently.
 
Secondary Bonds Cash Reward Promo via digibank Application
Gain cash reward for Bonds purchase in the Secondary Market (Secondary Bonds) through digibank Application. For Terms and Conditions click here.
Thank you. Your valuable feedback will help us serve you better.
Was this information useful for you?
Thank you for your valuable feedback
Let us know how this article helped:
We're so sorry to hear that.
How can we do better for you?

Please enter only a-z,A-Z,0-9,@!$-(),.?