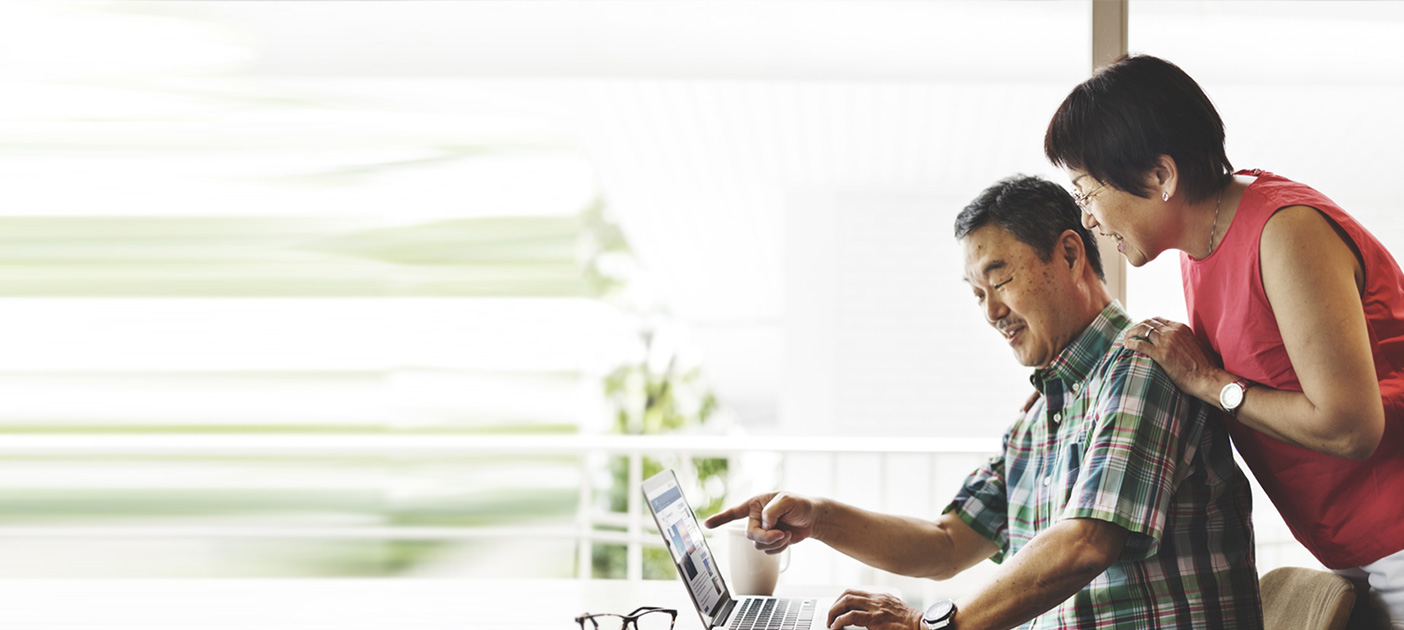 At a Glance

Blissful at old age
Financially secured post-retirement years, and cash value up to 70 years old

Tailor-made pension plan
Choose for yourself the period and amount of pension suitable to your needs.

No need for a medical check-up
Register yourself right away, no prior medical check-up necessary
Start now!
 
Features & Benefits
Blissful post-retirement years is certainly an accomplishment anyone would wish to have. Start planning how you would like to spend your retirement years and make it come true with the Golden Protector program. Choose for yourself which pension plan is the most beneficial for you.
Features::
The insured is between 18 and 55 years old.
Premium payment is in Indonesian Rupiah and US Dollar.
Inclusive of life insurance due to accidents.
Benefits:
Decide your own retirement age.
Adjust your premium paying term to your capabilities.
Choose the amount of cash benefits.
100% benefit compensation if the insured passes away due to an accident.
Additional Benefits:
HealthSafe (HS) - coverage of hospital bills (available in a cashless system).
Waiver of Premium (WP) - waiver of premium if the insured suffers a total disability.
Accidental Death and Disability Benefit (ADDB) - benefit in the case of the insured's death or permanent disability due to an accident.
Advanced Life Protector (ALP) - Additional sum assured/death benefit
 
Illustration
Rizki signed up to the program at 18 years old and have USD20,000 coverage. He plans to retire by 40 years old. See the illustration with a 5-year premium payment plan.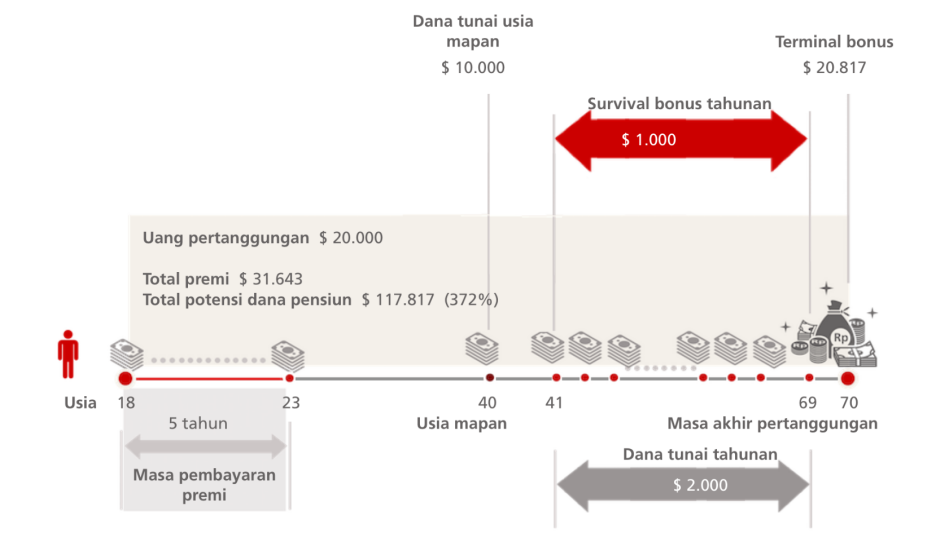 Thank you. Your valuable feedback will help us serve you better.
Was this information useful for you?
Thank you for your valuable feedback
Let us know how this article helped:
We're so sorry to hear that.
How can we do better for you?

Please enter only letters, numbers, @!$-(),.?