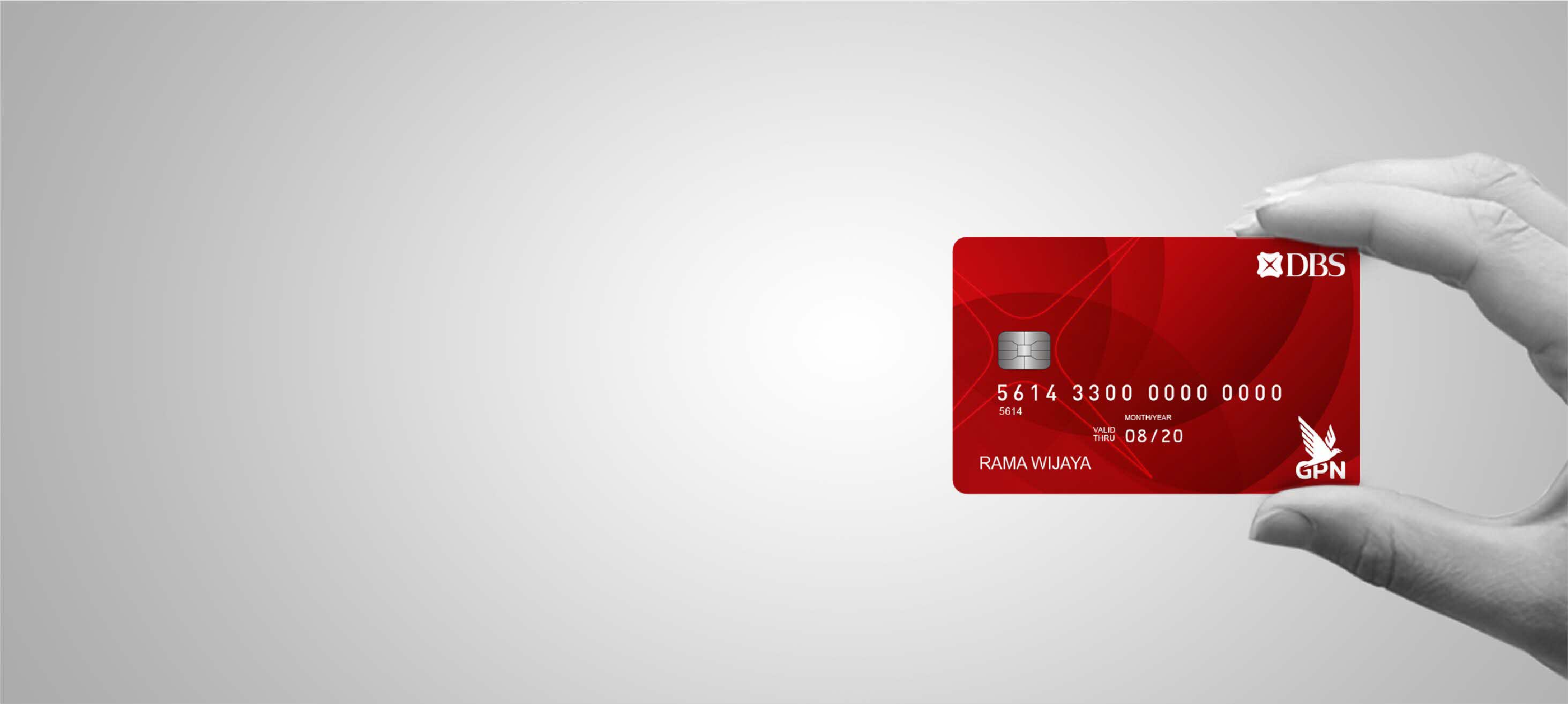 At a Glance

Safe
Enjoy a variety of electronic banking transaction services that are safe, easy and would prioritize the card holder's safety.

Reliable
With updated transaction security and innovations, it's always reliable

Trusted
Owned by Indonesia and can be accepted anywhere in the country.
Find out more
 
Features and Benefits
Gerbang Pembayaran Nasional (GPN) or the National Payment Gateway is launched by Bank Indonesia as to manage infrastructures, instruments, institutions and the administration mechanism to create an interconnected ecosystem that has the capability to ensure optimised, safe and reliable domestic transactions. Through GPN, all domestic transactions and all payment instruments issued by domestic issuers must be processed through a domestic process as well.
The GPN regulation will be implemented gradually, and it will cover the interconnection and interoperability of payment instruments (Automated Teller Machine [ATM] cards and/or Debit Card, Credit Card, Electronic Money and others) as well as payment channels that are available at the moment (ATMs, Electronic Data Capture [EDC], agents, payment gateways and other channels). GPN regulation also states that transactions that are done within Indonesia and use instruments issued by domestic issuers and/or use the payment services made available by domestic administrators must be domestically processed.
Now, DBS Indonesia has launched the DBS Debit Card GPN in collaboration with PRIMA and BERSAMA networks. If you are interested, call our Relationship Manager or come to the nearest DBS Indonesia branch to apply for your DBS Debit Card GPN.
Cash withdrawals.
Balance Inquiry.
Intrabank fund transfers.
Interbank fund transfers to other banks.
Bill Payments (PLN, Telkom and Dana Bantuan Sahabat Loan).
Top up prepaid reloads.
Shopping transactions at merchants.
---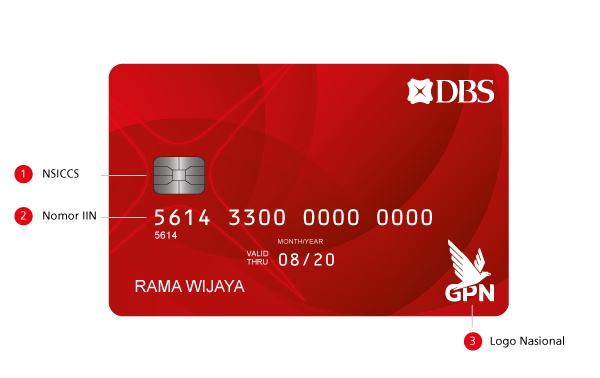 Bank Indonesia has established the National Standard Indonesian Chip Card Specification (NSICCS) as the national standard for ATM and/or debit card chip technology, which could be used by all ATM and/or debit card administrators in Indonesia. NSICCS is established to upgrade the security of transactions.
Issuer Identification Number (IIN), or what is widely known as Bank Identification Number (BIN), is the identification number to support the interchange between institution as a special identification for the institution which is the card issuer, especially for electronic data transaction needs.
The GPN national logo must be included by the connected party with GPN, as issuer, acquirer, payment gateway organiser and other parties, in accordance with Bank Indonesia's provision at every issued payment instrument, as well as ATM/debit card, credit card.
 
How to Apply
Should you need more information, contact our Relationship Manager,
 
Topics
It is not a replacement for the DBS Visa Debit Card that the customer presently owns. The customer can still use their DBS Visa Debit Card on ATM machines and EDC in Indonesia or overseas.
Thank you. Your valuable feedback will help us serve you better.
Was this information useful for you?
Thank you for your valuable feedback
Let us know how this article helped:
We're so sorry to hear that.
How can we do better for you?

Please enter only letters, numbers, @!$-(),.?