At a glance
At DBS, we co-create digital solutions with you to take the friction out of managing your cross-border trade and supply chain. 
We do this by leveraging a number of our award-winning digital solutions, including DBS IDEAL RAPID which integrates digital banking and data services into your business platforms via APIs, and through our strategic partnerships with trade financing, eCommerce and procurement platforms providing blockchain-based ecosystems solutions. 
All of our core digital trade solutions are fully integrated and interoperable with our award-winning online banking platform – DBS IDEAL. 
DBS IDEAL RAPID
DBS IDEAL RAPID is a digital solution that leverages DBS' application programming interface capabilities. RAPID facilitates business transactions within your ecosystem by integrating real-time processing of trade transactions and information enquiries into your business workflows 
Types of Trade APIs​
With the world's largest corporate API catalogue of over 200 highly modular APIs we can mix and match multiple APIs to give you a competitive edge across the customer trade journeys in your industry. Some examples include: 
Purchase invoice financing 
Sales invoice financing 
Direct export collection 
Import letter of collection 
Import bills under letter of credit 
Import bill collection 
Banker's guarantee 
Supplier payment services 
Distributor finance 
Strategic Partnerships
We also use our platform agnostic APIs to power strategic partnerships with key trade platforms and industry-wide ecosystems, to dematerialise trade processes, drive sustainability and open new trade horizons for our clients.  
Contour

DBS has partnered with R3's Corda blockchain trade-finance network Contour to digitalise end to end global trade processes such as the creation, exchange, approval and issuance of letter of credit. The solution helps our clients to: 

shorten settlement times and increase accuracy 
reduce complexity and paperwork 
resolve discrepancies in real-time 
track transaction statuses with a full digital audit on-demand 
| | |
| --- | --- |
| | Digital Trade Platforms (DTP) |
| | DBS is working with a number of DTPs to provide e-Application, e-Advising and e-Presentation services across a wide range of trade solutions such as Banker's Guarantee, LC issuance, LC advising and Export Document presentment. Some of the DTPs we are currently working with, include: |
For further information on how our strategic partnerships are shaping the future of trade and supply chain finance across multiple industries, please refer to some recent press coverage.
Case Studies
Our client casebook features several recent trade digitalisation programmes undertaken with our valued customers and explains how our distinctive digital capabilities have transformed their businesses.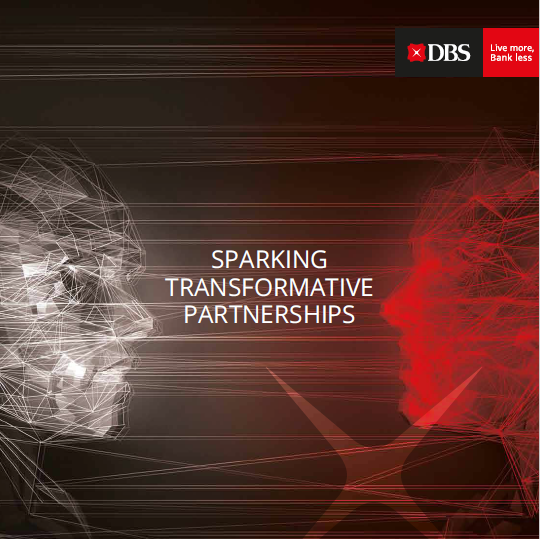 Learn how our clients have opted for API and blockchain solutions as the most effective way to digitalise their operations and drive sustainability. See how using our digital solutions leads to:
greater efficiency
increased trace-ability
mitigated risks
enhanced working capital
Client Stories
Driving sustainability through the blockchain
"We are able to provide our customers and bankers with an unparalleled level of traceability in the supply chain."
Agrocorp
Learn more
Digitalising trade and driving sustainability
"DBS' successful digital strategy fits our digitisation strategy to make a difference in the natural rubber industry."
Halcyon
Learn more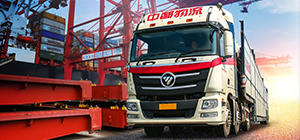 Enhancing transparency in the supply chain
"The blockchain solution enables participants to improve efficiency and deliver innovative supply chain financing services."
BAIC CCL
Learn more
Improving cashflow through ARP
"DBS managed to implement it in just 30 days. It has significantly improved the DSO in our last quarter."
KPIT
Learn more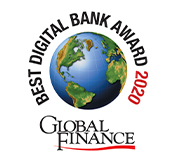 Global Finance
The World's Best Digital Bank Awards 
Most Innovative Digital Bank, APAC, 2019-2020 
Best Corporate / Institutional Digital Bank, Singapore, 2020 
Best Trade Finance Services, APAC, 2020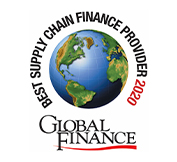 Global Finance
The World's Best Trade and Supply Chain Finance Provider 
Best New Application of Technology in Supply Chain Finance, 2020 (Blockchain-based supply chain management platform Rong-E Lian)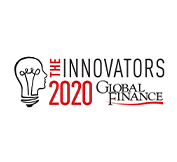 Global Finance
The Innovators Awards 
Trade Finance, Global, 2020 (DBS Digi-Onboarding)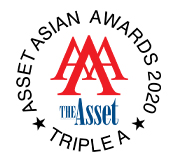 The Asset
Treasury, Trade, Sustainable Supply Chain and Risk Management Awards 
Best Service Provider E-Solutions Partner, Singapore & Indonesia, 2020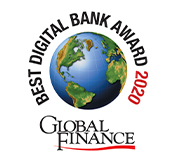 Global Finance
The World's Best Digital Bank Awards 
Most Innovative Digital Bank, APAC, 2019-2020 
Best Corporate / Institutional Digital Bank, Singapore, 2020 
Best Trade Finance Services, APAC, 2020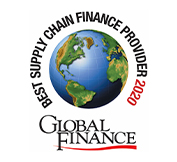 Global Finance
The World's Best Trade and Supply Chain Finance Provider 
Best New Application of Technology in Supply Chain Finance, 2020 (Blockchain-based supply chain management platform Rong-E Lian)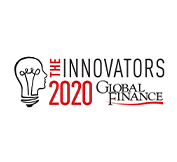 Global Finance
The Innovators Awards 
Trade Finance, Global, 2020 (DBS Digi-Onboarding)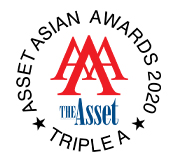 The Asset
Treasury, Trade, Sustainable Supply Chain and Risk Management Awards 
Best Service Provider E-Solutions Partner, Singapore & Indonesia, 2020