Fact vs Fiction
Think sustainable investing is merely a passing fad? Or that portfolio returns may be impacted if you consider environmental, social, and governance (ESG) factors when investing?
Think again. We debunk these common misconceptions and more.





Fiction: Sustainable investing is a passing fad.
Fact: The first form of sustainable investing took roots back in the 18th century, when religious groups set out guidelines on the types of companies their followers should invest in 1.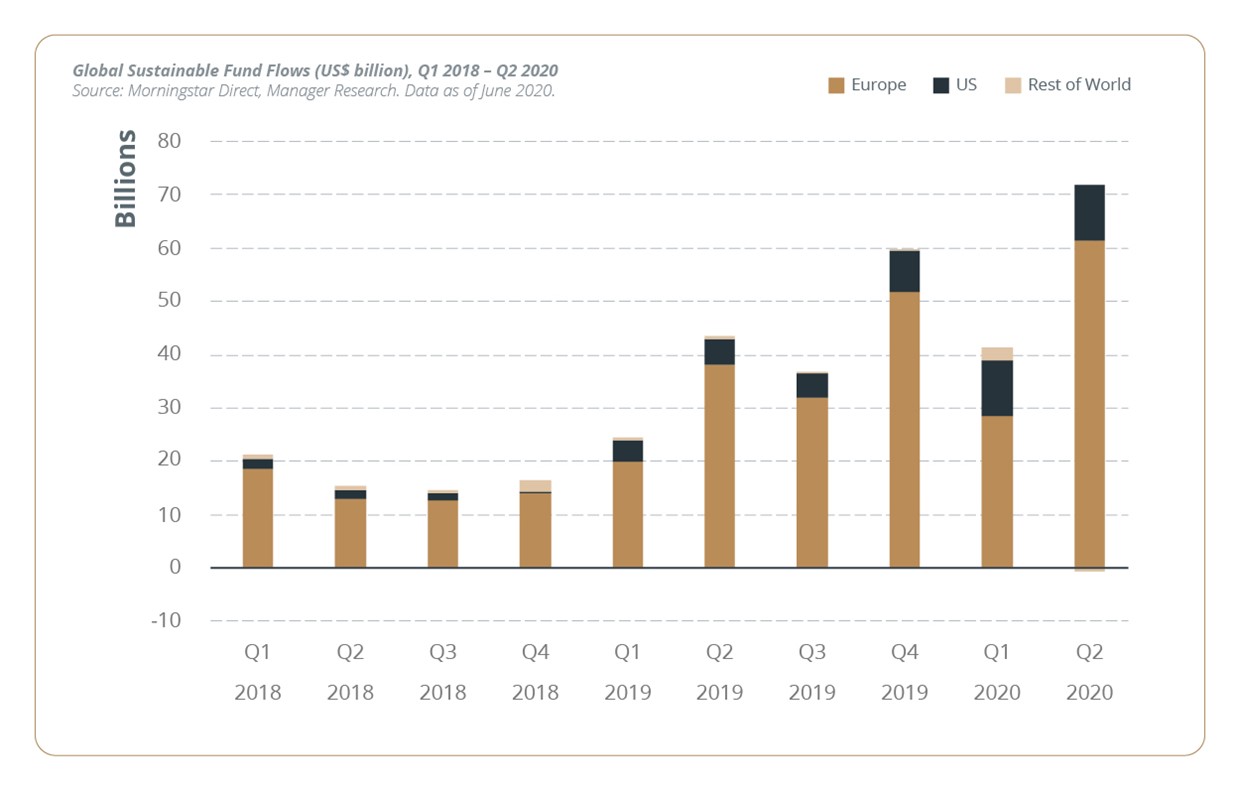 By the 1960s, the socially responsible investment movement led investors to exclude stocks and industries involved in unfavourable practices, such as tobacco production2.
More importantly, sustainable investing is here to stay. Institutional and, increasingly, retail investors are ploughing money where their values are. Global sustainable funds drew US$71.1 billion in net inflows in the second quarter of 2020 (Q2 2020), propelling their assets under management to a new high of US$1 trillion, supported by the stock market recovery and growing investor interest in environmental, social, and governance (ESG) issues
3
.

Fiction: I have to sacrifice returns if I choose sustainable investments.
Fact: On the contrary, sustainable investments have outperformed the broader market.
Index provider MSCI's ESG Leaders benchmarks have posted stronger returns than broader indices, across different regions and time periods. In addition, integrating ESG factors has been shown to improve portfolio risk-reward
4
.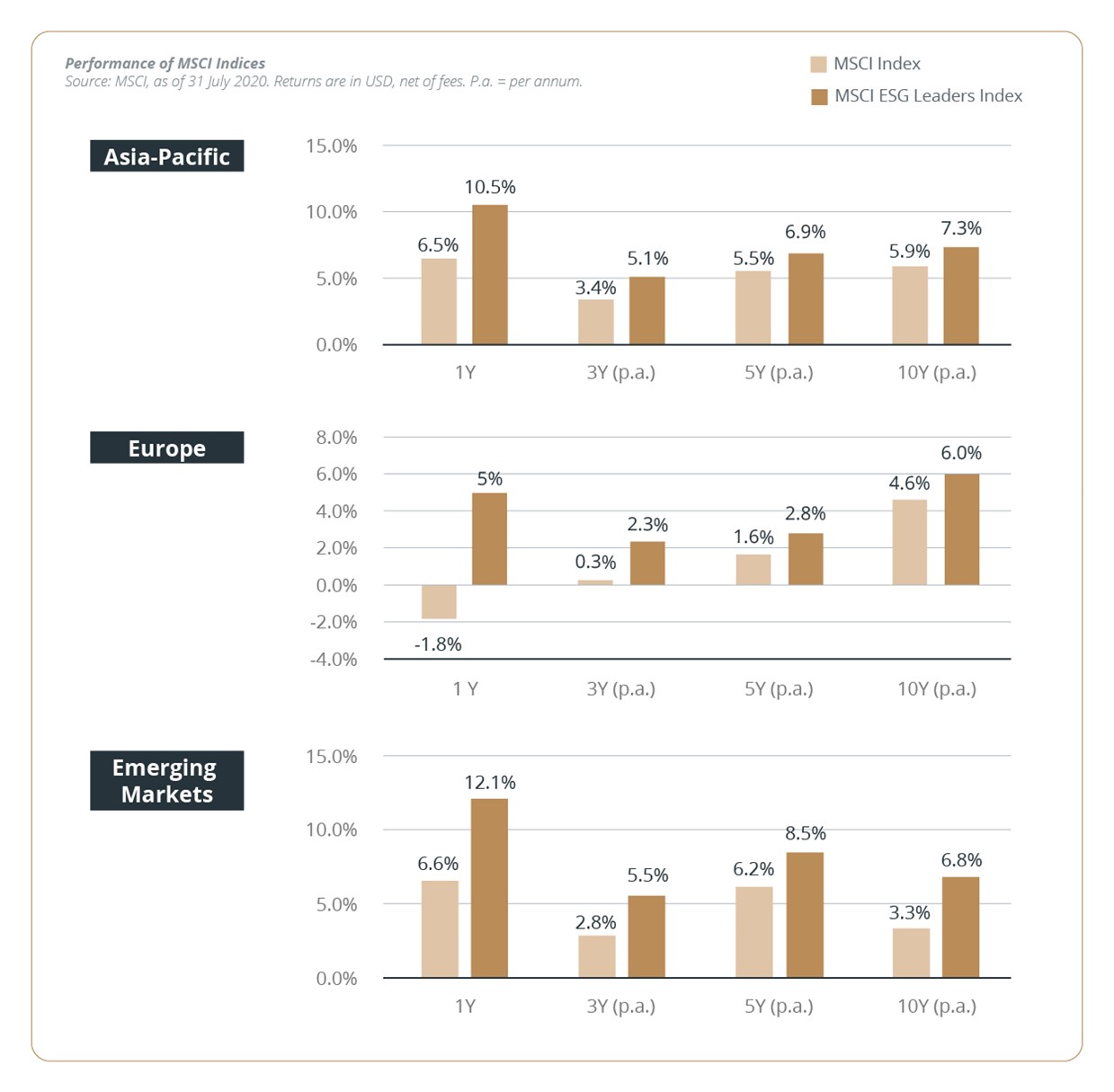 Fiction: There is no space in my portfolio for sustainable investments.
Fact: Sustainability-focused investments range across securities, asset classes, investment styles, and products.
Hence, there is bound to be something that fits your investment needs.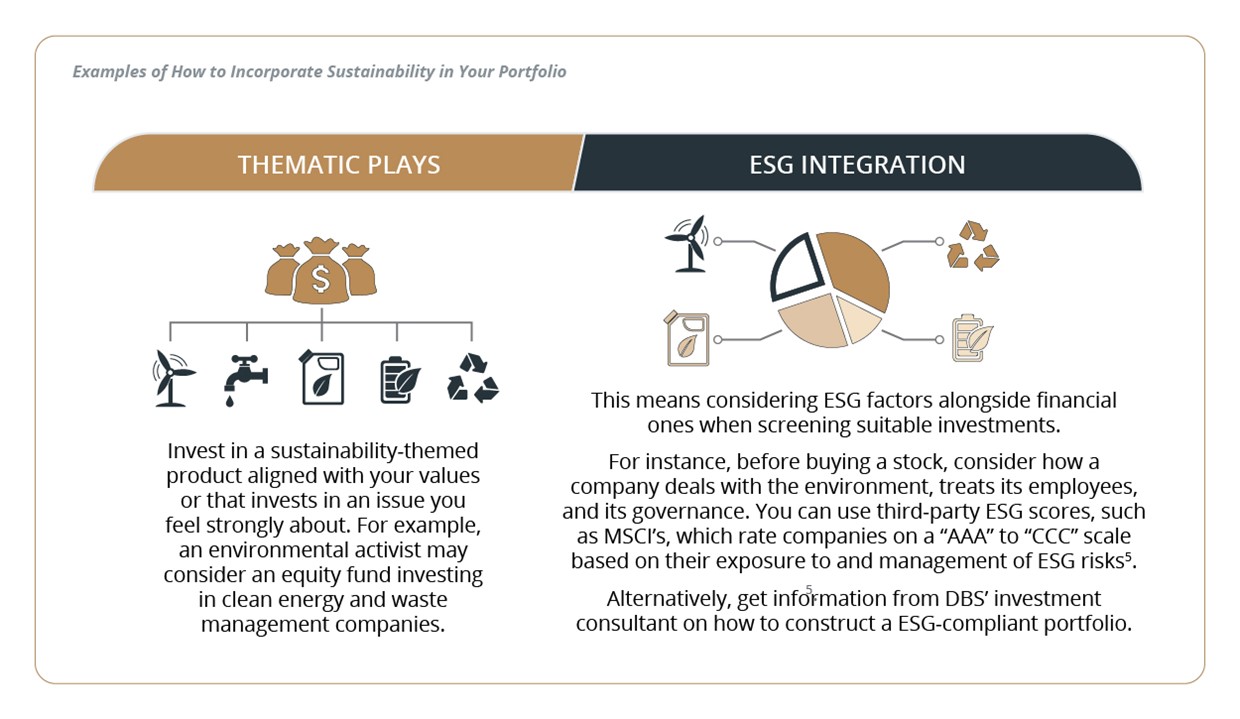 Fiction: There is a limited pool of sustainable assets for me to choose from.
Fact: The universe of investable assets and products is large, diversified, and growing.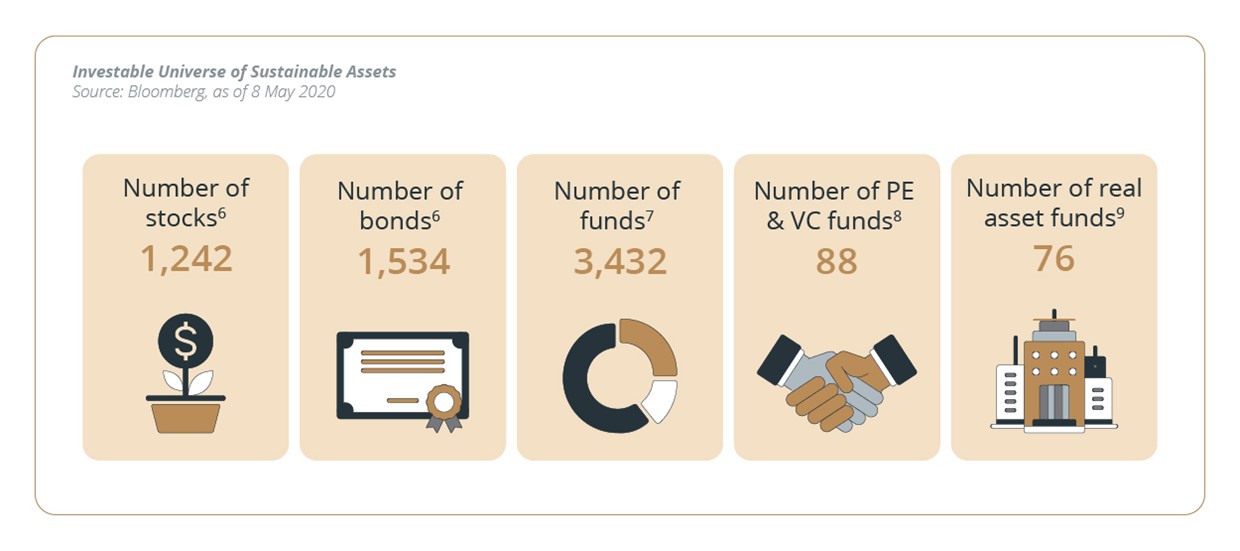 This is true across different asset classes, from stocks and bonds to impact investing-focused alternatives such as private equity (PE), venture capital (VC), and real asset funds.





Fiction: Sustainable investing is all about the environment.
Fact: Sustainable investing goes beyond going green.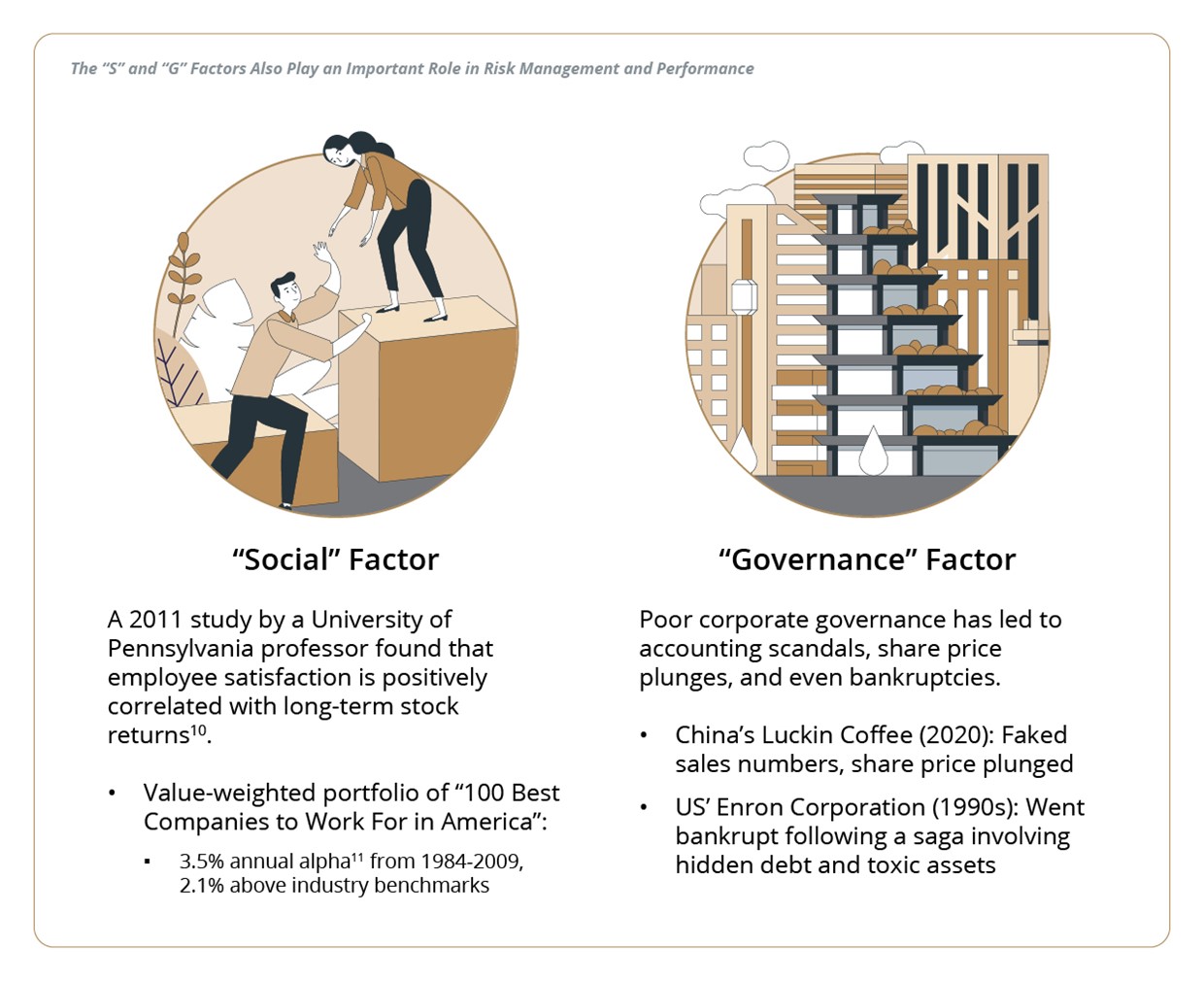 While investors might be most familiar with the "E" in "ESG"—thanks in part to awareness of climate change and its tangible effects—investing sustainably means paying attention to "social" and "governance" factors too.