At a Glance

Interest Rate 6,05% p.a.
When you invest on SR013.

Welcome reward up to IDR 5,250,000
For new DBS Treasures Customers when do the placement at SR013 with minimum IDR 500,000,000

Suites of Treasures Privileges
Enjoy exclusive airport assistance service, free Safety Deposit Box, special mortgage offer to investment & mortgage specialist assistance.
DBS Treasures, as a priority banking service, is here to provide you dedicated Relationship Manager, comprehensive banking products, sharp financial insights, and various privileges in supporting your lifestyle.
Government back to us with their product, Sukuk Ritel to the Indonesia citizen with SR013 series as an alternative of investment that secured, easy, affordable, and profitable. Maximize your wealth with invest on SR013 and participate in supporting country development.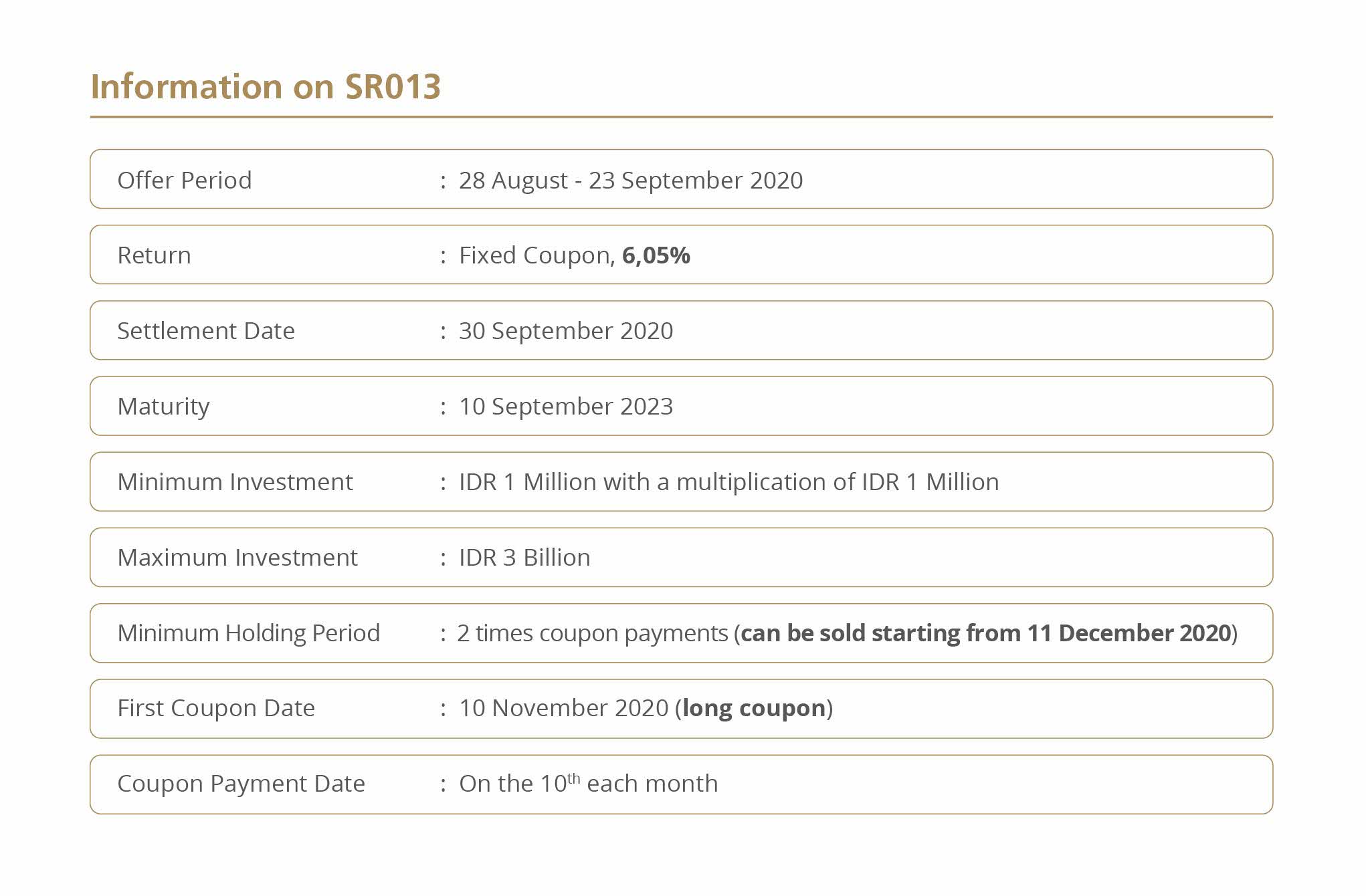 Terms & condition welcome reward for new customer,
Click here